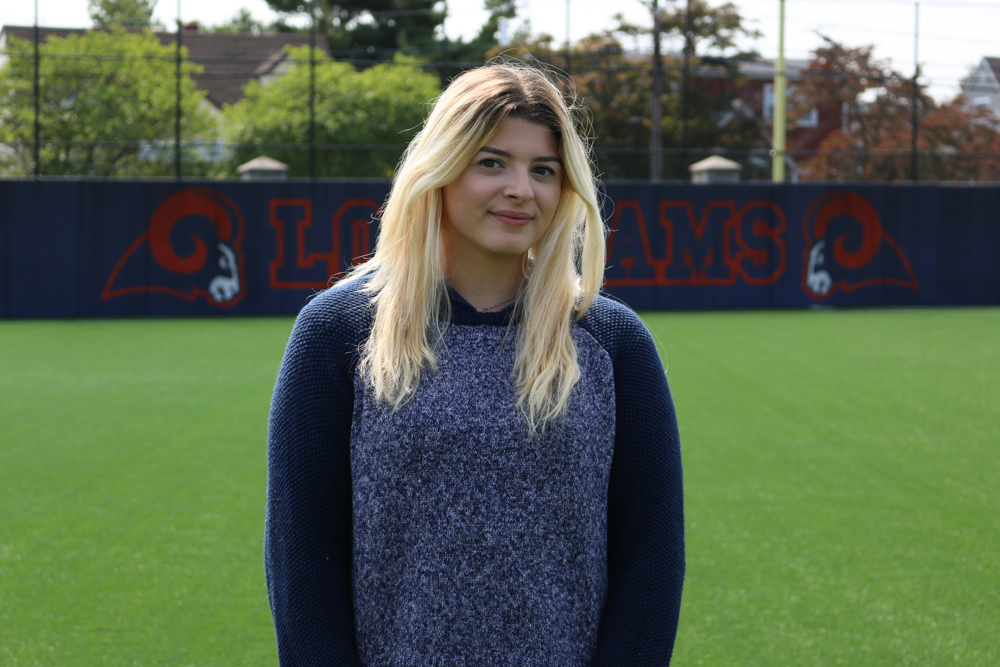 Q: What do you plan on achieving by the end of the school year?
A: By the end of the school year, Elizabeth would really like to get her license, raise her GPA above a 4.0., and, most importantly, create a lifetime of fun memories she will never forget.
Q: What's your favorite subject?
A: Elizabeth realized her favorite subject was psychology, after taking AP Psychology, which gave her the chance to become more comfortable with the subject, as well as prepare her for future challenges in that subject.
Q: What's are your favorite hobbies?
A: Elizabeth's favorite hobbies include reading and playing the piano, which she taught herself in the 7th grade!
Q:  What's your favorite season?
A: Out of all the seasons, fall really brings joy to Elizabeth, because it would finally be time for some cool weather and some fun with the different types of sweaters she would be able to finally wear.
Q: What are you most excited about in being a part of The Lodi Rampage?
A: Elizabeth is most excited about being more involved in and around the school. She really wants to pass along a good message and explore what The Lodi Rampage really has in store for her.
Interviewed by Emily Herman
Elizabeth Haddad , Writer
Jun 20, 2018

Teacher Appreciation

(Story/Media)

Jun 20, 2018

Senior Linkage: Class of 2018

(Story)

May 31, 2018

Who's Got Moves?: The Teacher Dance off

(Media)

Apr 19, 2018

Punny PROMposals!

(Story)

Mar 08, 2018
Feb 14, 2018

How to Get Your Ex Back

(Media)

Feb 13, 2018

Is Chivalry Dead?

(Media)

Dec 21, 2017
Nov 21, 2017

Tickets of Kindness

(Story/Media)

Oct 30, 2017

A Guide to Halloween Etiquette

(Story)

Oct 30, 2017

The "Boo" Crew: Haunted House

(Story)

Oct 05, 2017

Kindness is Contagious

(Story)

Oct 05, 2017
Sep 21, 2017
Sep 21, 2017

Goodbye to a Lodi Rams' Champion

(Story/Media)