Super Instant Decision Day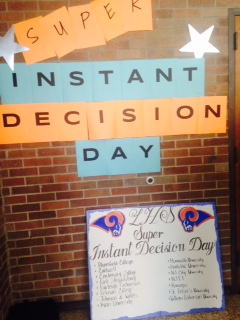 On November 4, Lodi High School held its annual Super Instant Decision Day. There was a great turnout of seniors and even some Immaculate Conception girls joined us for this memorable day. In the beginning, the cafeteria was buzzing with noise and the excitement of the unknown; that was until the Admissions Counselors began walking in. Silence was all you heard. The nerves that were subsided at first began to intensify. This was the day that would make or break our futures after high school!
Our guidance counselors did a tremendous job not only in keeping us calm and confident, but also in ensuring that the day ran smoothly. Most of us anticipated that the Admissions Counselors would only ask us questions about our majors and why we would want to attend their school but to our surprise that wasn't the case every time. Some of the Admissions Counselors wanted to get to know us. They wanted a quick glimpse of who we really are aside from our academics. This, although shocking, was in a way pleasant. It made us feel like they actually cared about who we are;  information that can't be answered by just looking at SAT scores and GPA's.
At the end of the day over $500,000 in scholarships were awarded to our students and 168 acceptances were granted!
All in all Super Instant Decision Day was a huge success for both the students and the colleges that attended. We had the opportunity to have one on one time with our "dream" colleges and get a taste for what our futures hold. Don't be upset if you were not able to attend this years Super Instant Decision Day. Lodi High School will be holding another one on January 30! A huge thank you to Mrs. Orosz for organizing and preparing us for this annual event.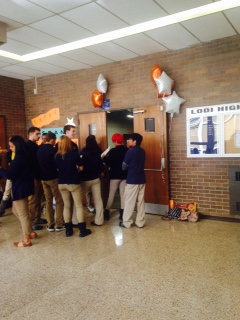 About the Contributor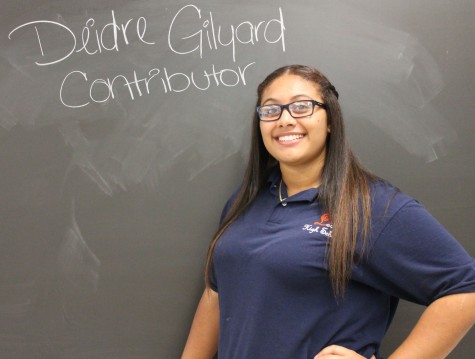 Deidre Gilyard, Author


Q: What do you want to do after high school?

A: Go to college to be a Special Education teacher

Q: If you were stuck on an island with...