Tickets of Kindness
Dear Lodi High,
Throughout the school there are many students who do not get the credit they deserve. These students perform acts of kindness without looking for recognition, but The Lodi Rampage decided it's time to show them the thanks they deserve! We went around the school in search of four student to be this month's  Lodi Underdogs. Thanks to Detective Castro, we gave out tickets that represented some of the great qualities that these students contain.
The first student, Samantha Guerra, is someone that is never seen without a smile on her face. Over the years, she has shown kindness through her polite ways. Samantha is involved in her community and school. She is a leader in many school clubs and her Sundays consists of her volunteering at her Sunday school.
The second underdog is Chris Diaz. He has constantly shown his outstanding character throughout the school. Recently, Chris resolved a fight between two classmates. Instead of being a bystander, Chris went and broke up the fight. The fight ended and no one got hurt, proving Chris to be a true role model.
The third underdog is Adrianna Filosa. Adrianna is always smiling. She is humble, kind, super talented, and polite. Adrianna is always willing to help out. Moreover, whenever she sees a new face, she always greet them with a smile. These simple acts of kindness always go a long way.
The fourth and last underdog is Samantha Perez. Samantha is always willing to go out of her way to help others. You never see her without a cute sense of style and we can't forget all of her great hair days. Being in dance, having two jobs, and maintaining good grades, she has proved to be determined and talented. Her hard work goes a long way and we appreciate all that she does .
Thank you for all you do for our school and community! Remember, we are always watching and looking for our next Lodi Underdog.
Sincerely,
The Lodi Rampage
About the Contributors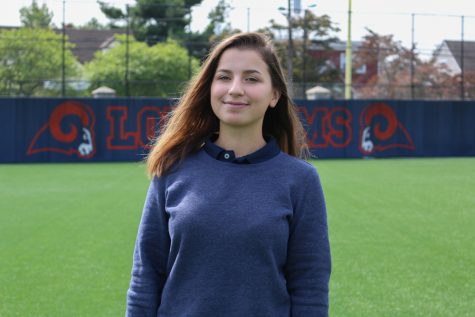 Mikela Lickollari, Administrator
Q: How has high school been so far?

A: The days are pretty long for Mikela and she thinks it's just scary that we have to start growing up.

Q: Do...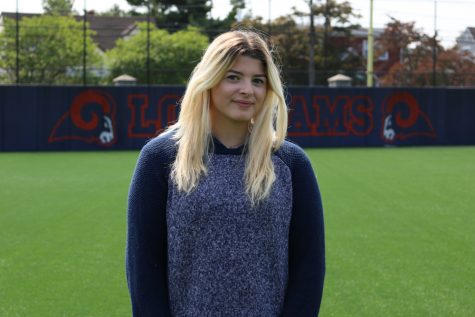 Elizabeth Haddad, Writer
Q: What do you plan on achieving by the end of the school year?

A: By the end of the school year, Elizabeth would really like to get her license, raise...