Mame Hits the Stage
This year's musical for Lodi High School is the classic Broadway show Mame.  We have many of aspiring and talented students playing the roles of the main characters.  Many will be taking the stage of Lodi High School for the last time and they are aiming for the best show they have ever done!  The directors are looking forward to seeing these students recreate their roles and perform a great play.
Ms. Gillenson, assistant director, is very excited for this musical this year. Quoted in an interview, Ms. Gillenson said,
"What I am most looking forward to regarding the 2014-15 Drama Club season is watching the cast interact with classic theater material. Last year (my first year at LHS), the spring musical was modern and familiar, and while it was enjoyable, I think there's something to be said for working with iconic material. While it's not something I often advertise to my theater-obsessed students, I was never a Drama kid in school; I didn't ask for tickets to Broadway for Christmas or my birthday, I never auditioned for a show, I didn't walk around listening to show tunes, and when I did see a musical theater production, it was (more often than not) because I was dragged into NYC by my grandmother. What I did always love was watching classic movies, and "Auntie Mame" was — and still is — one of my favorites. Mame the musical has nearly the exact same script, and it's hilarious.
The Drama Club gang is a motley crew, and I love how in spite of their seemingly disparate personalities, they unite and bond over a shared love of the stage and manage to form a family. It is this trust and reliance on the group at large that enables them to so beautifully push through long, grueling rehearsals with smiles and enthusiasm.
Saying that I am excited to be a part of LHS Drama and to have a hand in this year's production of Mame would be a gross understatement. 'Honored' is a phrase that — while corny — is more apt, specifically due to my getting to work with the rest of the directorial staff. MaryAnn Di Maria, besides being a lovely and accomplished woman, works tirelessly with the cast to ensure their vocals due justice to the score. This is no small feat! Julie Macri has admirable vision, a level of determination that belies her cheerfulness, and she ensures that our excellent student Pit orchestra is ready for opening night (and each subsequent performance). I can honestly say that I learn something each time I speak with Ms. Macri and am pleasantly intimidated by her innumerable gifts. Finally, Louis Bernice, the Director, has a level of passion that is infectious to the entire cast. He choreographs each number, blocks each scene, designs each set piece, sets each lighting cue and makes it look easy. I joke that I am his happy minion, because his knowledge and scope of experience (this will be his 15th LHS Drama production) are so impressive. What I get to do is bear witness to talented adults molding talented kids, and when it all comes together, it's spectacular.
Mame is an older show and isn't incredibly famous, but what I hope is that people come out in March and give it a chance; I can't imagine anyone being disappointed!"
Cast Members:
MAME: ALLIE VAZQUEZ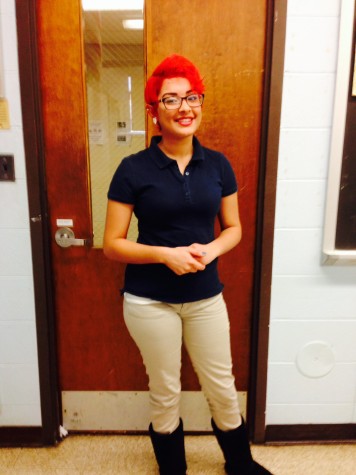 PATRICK: DHIELAN BUSTOS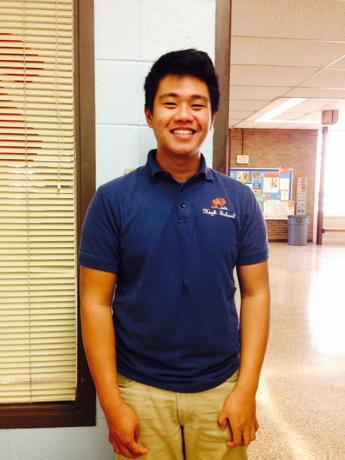 BEAU: ANTHONY BARTALONI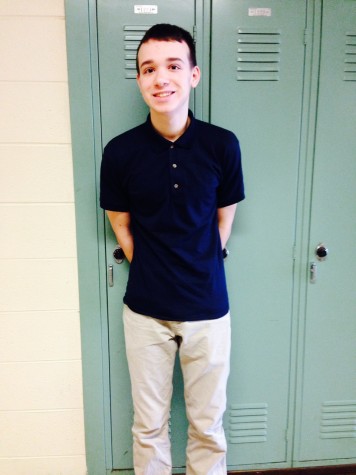 VERA: HANNAH ARP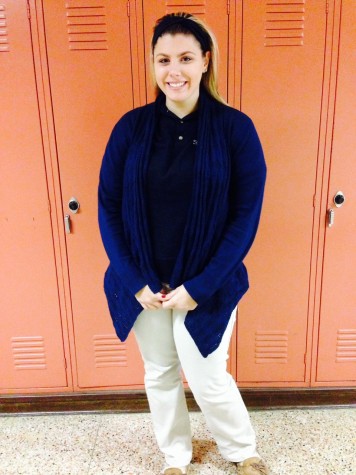 MRS. BURNSIDE: EMILY D'ONOFRIO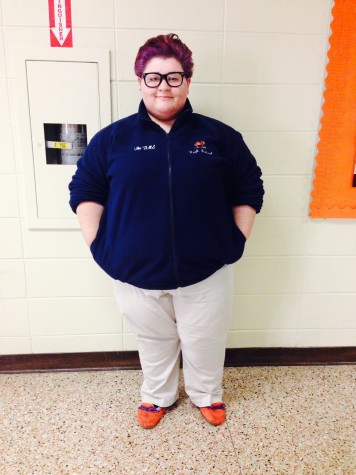 ITO: ROBERT CLARK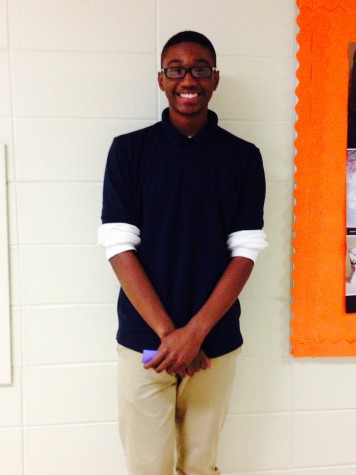 YOUNG PATRICK: PATRICK KOHEIR
(Not Pictured)
About the Contributors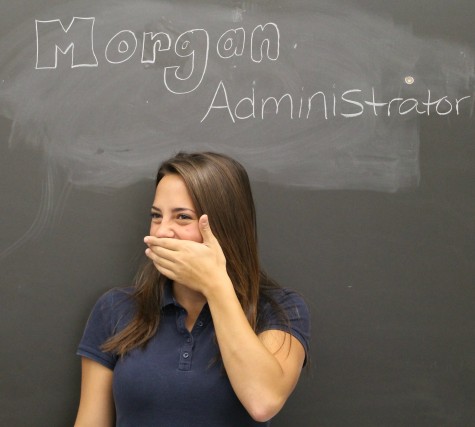 Morgan Guarino, Administrator
Q: What are your expectations for senior year?

A: I want to have a good time and to look back on it as a good memory.

Q: How do you think people...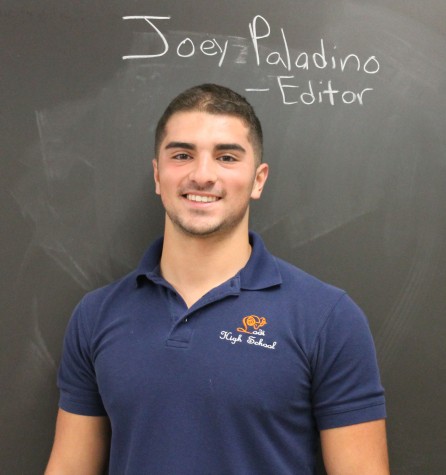 Joey Paladino, Editor
Q: What college do you plan on attending?

A: Rutgers University in New Brunswick

Q: Are you a part of any after school activities or clubs?

A:...