Alumni In Recovery
Alumni In Recovery is a program that started in Northern New Jersey to help show high school students the truth behind addiction, abuse, and recovery. These brave young men and women go around to schools and tell their stories to try to affect the lives of our youth. Their program visited Lodi High School for the seniors on Dec. 15 and Dec. 20, for juniors on Jan. 18 and Jan. 25, for sophomores Feb. 13,  and March 8 and 10 for the freshman. The Rampage was able to sit in on the program on March 10 and I was thoroughly moved by the honesty, and strength in these peoples journey. A moment that stayed with me was when speaker, Noelle, said, "There's no such thing as a perfect life. There is always going to be bumps in the road, but don't ever give up!" This quotes hits hard because it describes life so well, not only for addicts, but also for everyone. Her journey included failing out of NYU because of her substance abuse and believing her whole world was crumbling until sobriety saved her life. She is now a full time student again and her life feels as promising as ever. She is studying to become a teacher one day! She now has what she describes as "A life beyond what she could ever imagine." When her presentation was over, about 10 hands were raised immediately. Everyone in the audience seemed very intrigued and involved in the presentation and they looked very understanding and empathetic. Through the responses of great questions, these young freshman were able to understand the dangers of substance abuse and the importance of good decisions. Everyone was thoroughly impressed and thankful for the chance to hear these young men and women's triumphant stories. Lodi High School is now more familiar with the demons that are drugs and alcohol and for that we thank you, AIR! A special thanks to Mrs. Passano who reached out to AIR and arranged for them to come speak to the LHS students!
About the Contributor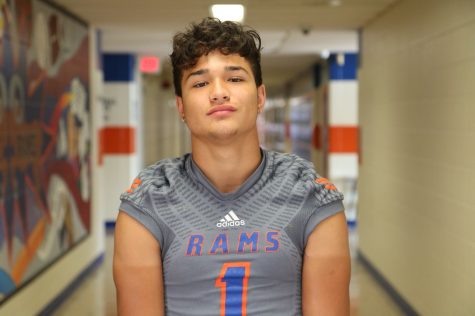 Chris Caban, Author
Q: What are you most excited for this school year? A: Chris is most excited for wrestling during this school year. He is also excited to leave early. Chris...