A Day in the Life of a Skeleton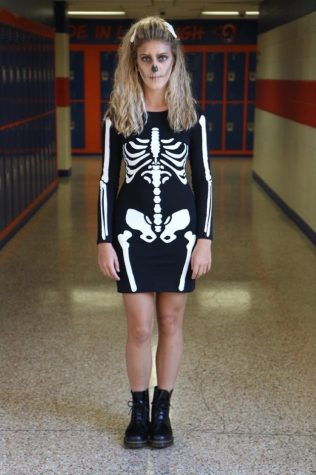 Since, senior, Kayla Oakley can remember, she has always loved Halloween. She is always excited for the pumpkin picking days and getting all that candy, but most of all she is excited to pick out a costume. From her first Halloween, Kayla has always dressed up. He most favorite costume at the moment would have to be when she dressed up as a scarecrow her sophomore year. For this Halloween, Kayla chose a costume that represents the true definition of the holiday. She chose to be a skeleton. This costume, however, is different from her previous ones.
"Usually I would dress up as something lively and that is living. This year is something that is scary and dead," she says.
Her costume choice was influenced when she came across on a tutorial done by one of her favorite makeup artists. In this video, the makeup artist was putting on a skeleton face. Kayla thought it would be a great idea for her costume this year. The skeleton, for her, represents the spirit of Halloween and her as a person.
"It represents me very well because I am dead inside," she stated.
Kayla's favorite part about her costume is the makeup. She is very excited to apply it for this holiday. Kayla has been making the appropriate preparations to ensure this costume comes out as perfect as possible. The morning of Halloween, Kayla is waking up extra early so she can get ready to show off her spooky costume. Kayla is prepared to be the best skeleton out there!
About the Contributor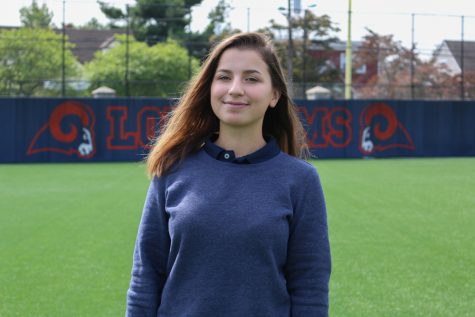 Mikela Lickollari, Administrator
Q: How has high school been so far?

A: The days are pretty long for Mikela and she thinks it's just scary that we have to start growing up.

Q: Do...