Take a Seat Garfield, the Rams aren't Finished Just Yet
This past week was rival week here at Lodi High School. Lodi and Garfield have been rivals for decades and their rivalry only gets stronger as the years go on. When asking players of different fall sports if they were going to win against Garfield, of course their answers were all, undoubtedly, YES. Now that each team has actually versed Garfield, lets take a look at the results. Starting the rival games off, on Thursday Sept. 15, Lodi's Tennis team defeated Garfield with a score of 6-3. On Tuesday Sept. 20, Lodi's Volleyball team lost to Garfield with a score of 2-0. On Saturday Sept. 24, Lodi's Football team also lost to Garfield with a score of 13-0. On Monday Sept. 26, Lodi's Boys Soccer team lost to Garfield as well, with a score of 3-0. Luckily, the Lodi Girls Soccer team swooped in and defeated Garfield with a score of 2-0. Unfortunately, only two of Lodi's five fall sports defeated Garfield this year, but that won't stop us. As Frank Sinatra once said, "The best revenge is MASSIVE success." Until next time, Garfield!
About the Contributor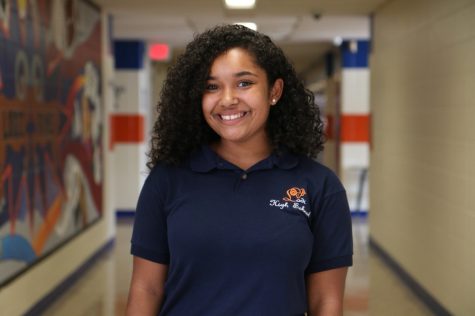 Akyra Rice, Author
Q: Now that we're back to school what did you do over the summer?  A: Although Akyra said that she mostly worked over the summer, she  also found time...