Lady Rams Get Their Rackets Ready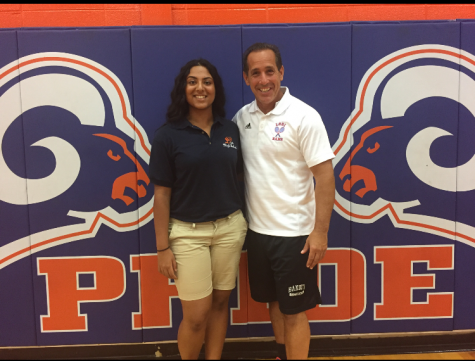 Tennis is unique in that it's both a team and individual sport. Coach D'Alessio says that is one of his favorite aspect of coaching it –having the opportunity to find the strengths and bring out the very best of each individual athlete."In recent years the teams chemistry has been very good.  We as a team look at our selves as a family. As the season has been going on, I can see the team getting closer and closer." At the head of the family is Erin Gamadia who was named senior captain by Coach D'Alessio. Coach believes Erin is destined for a breakout season, Erin is hoping so too. Gamadia, who was the lone junior starter on a team filled with seniors a year ago, brings experience and leadership to the table for the Lady Rams. "I started playing tennis because I saw the championships on TV and I thought I could be just like professionals one day," Erin shared. Both, Coach and Erin agreed that Natalie Romero, freshman, is a diamond in the rough for this team. D'Alessio even went as far as to say if he was a tiny green ball, Natalie would be the last person he would want to be hit by.
Success doesn't come without hard work, and this team is a dedicated one. "The dedication this group of girls have shown has been awesome.  They started practicing on their own since June, and that has continued through September." coach told the Rampage. Although their division is incredibly competitive, D'Alessio is still setting the expectations high saying he wants to get to the state tournament. As for Erin individually, she hopes to be recruited by a D3 university to play tennis or play club tennis in college. That alone shows her avid love for tennis. Stay tuned this season and support your Lady Rams tennis team!
About the Contributor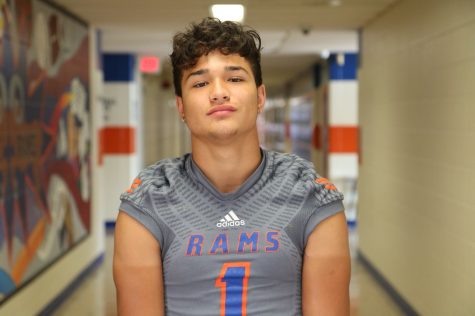 Chris Caban, Author
Q: What are you most excited for this school year? A: Chris is most excited for wrestling during this school year. He is also excited to leave early. Chris...