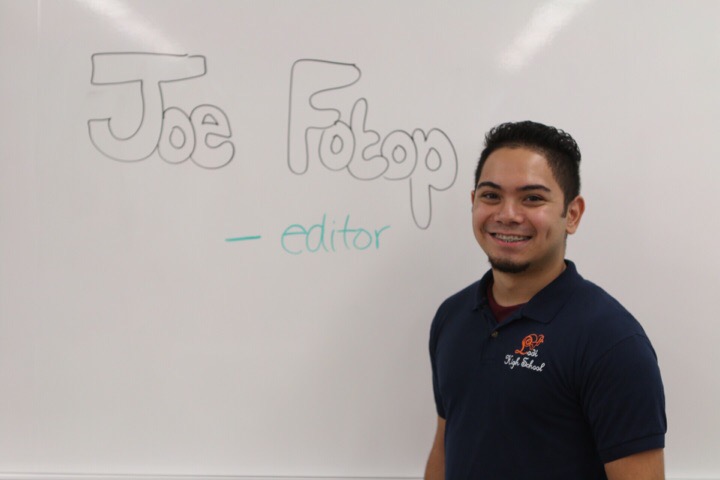 Q: If you could be any type of animal, which would you be and why?
A: If I could be any type of animal, I would be a shark. They constantly keep moving forward and I feel like that is a good way to live life.
Q: What are your plans for after high school?
A: I plan on attending a four year college, hopefully in the Massachusetts area. I intend to major in political science and minor in business. I want to go to law school after I graduate and focus on corporate law.
Q: What are five words that describe you?
A: My favorite words are: Think, Plan, Execute, Rinse, Repeat.
Joe Fotopoulos, editor
Mar 17, 2016

Lodi Idol: Finish the Lyrics

(Story)

Jan 14, 2016

Life has No Limitations

(Story)

Jan 14, 2016

Nursing LHS Back to Health

(Story)

Dec 22, 2015

The Star Students of Lodi High School

(Story)

Dec 22, 2015
Dec 20, 2015

"All I Want for Christmas is You" LHS Lip Dub

(Story)

Oct 15, 2015

SAT – The Standardized Agony Tool

(Story)

Oct 15, 2015

The People Behind Lodi

(Story)

Oct 01, 2015

The Best Trainer and That's a No Brainer

(Story)

Sep 18, 2015

Game Set Match! Captain Mailan Bay and Her Love for Tennis

(Story)

Sep 18, 2015
Sep 18, 2015

New Year, New Teachers!

(Story)