The People Behind Lodi
Have you ever wondered how our school becomes clean every mornings when we arrive? Or how the supplies are always replenished around the school? Day in and day out, the custodians of Lodi High School go about cleaning our school to make sure the environment around us is in good condition. There may be familiar faces you see throughout the day, but what happens at night? Are our halls being roamed at night by ghosts or ghouls? Don't be silly! That's our night crew! But they aren't just roaming, they're cleaning the halls, the garbage, bathrooms, classrooms, and even fixing up our school.
Just remember that a custodian does way more than that of which they are credited. In this edition we had the opportunity to talk to Scott Mouser (left) and Richard Deperi (right) to gain some insight and to show them our appreciation!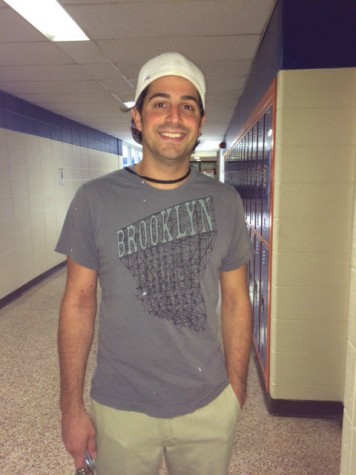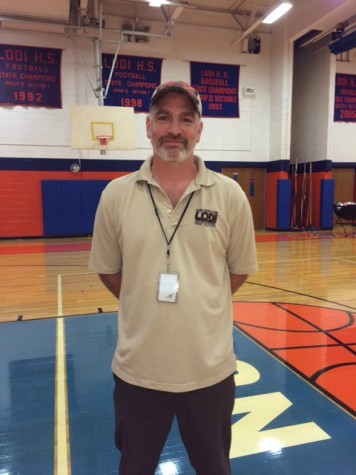 Where are you from?
Scott: "Lodi, but I was born in Arizona and raised here, in Lodi, my whole childhood."
Richard: "Lodi, born and raised."
What are some of your interests/hobbies?
Scott: "I like to fish, play basketball, and I have 3 kids so that's where a lot of my time is spent."
Richard: "My interests and hobbies include baseball, watching sports, and school."
What are your duties?
Scott: "Just maintaining the school, cleaning it, setting up for events, etc."
Richard: "My duties are to make sure the school is clean every night for the following day, the building is secure when the school day is over, and it is a cleanly environment for learning."
How messy are the kids this year?
Scott: "They're pretty good. The boy's bathroom had some serious issues last year and the cafeteria, but this year is pretty good!"
Richard: "Not that messy. It's not as bad as it has been in previous years."
And one last question, just for fun: If you could be any animal, what would you be and why?
Scott: "A gorilla, because I'm as hairy as one and I don't know I just like gorillas."
Richard: "A puma, because I just think they have a great life."
A special Thank You to Scott, Richard, and the whole custodial staff for making Lodi High School a clean and secure environment.