Can You Dig It?
On March 31, the senior student council hosted the annual volleyball tournament. This year, students from all different grades came together to create seven ambitious and competitive teams, but only one proved to be unstoppable. Working their way through the bracket South Beach won their first game against Beast Boast; then advanced to victory in their second game against the Ho-Phanators 2.0. On the other side of the bracket the Razzler Dazzlers and the Pumas battled it out in the first round as did the Pandas and the Softtees. The Pumas and the Softees proceeded to play each other in the semi-finals where the Softees earned their spot in the next round against South Beach. Team South Beach, came in first place after defeating the Softees in the finals. The winning team consisted of: Albi Kllomollari, Alexis Gonzalez, Mason Rivera, Matthew Santana, Adam Ortiz, and Michael Scrafano.
About the Contributor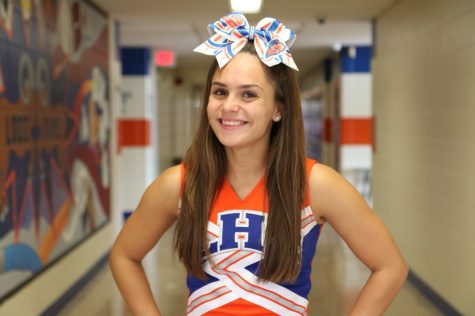 Gia Manno, Administrator
Q: What are you most excited for your senior year? A: "After looking forward to being a senior for the past 3 years, I would have to say I am most excited...