It's Not About How You Start, But How You Finish
Coming off a loss to Rutherford, the girl's Lodi soccer team is looking to get back to a .500 record. At 2-3, they need a win in their next game on the road against Hawthorne. The season is young, and there's still a long way to go. In an interview, coach Steven Noordeloos was asked about his team's performance this season. "Kind of expected. We struggled against the good teams, and we were good against the weaker teams. We're sandwiched in the middle right now." This was evident after their losses to Eastern Christian and Glen Rock, but wins against Garfield and Elmwood Park.
The team has undergone change to say the least. Coach Noordeloos weighed in saying, "We only lost a couple seniors, but they were high quality players, almost impossible to replace. We've replaced them as best as we can, and that's all you can do." However, Noordeloos is hopeful. When asked to describe his team in one word he pondered, but then replied with, "Coachable. I find the players coachable because they're eager to learn and they take coaching to heart. It means a lot to me to see them listen to instruction and show that effort."
Coach Noordeloos has confidence in his players and he knows their capabilities. Senior Sukhi Kaur was asked about her goals for this season, being that she is a primary leader now. "I want to give it my all. I'm playing every game like it's my last and I want to do everything I can for my team to be successful this year. I really want to make coach Noordeloos proud."
The fight back to .500 has its challenges, but with eager players and a committed coach, this soccer team can handle the pressure.
About the Contributor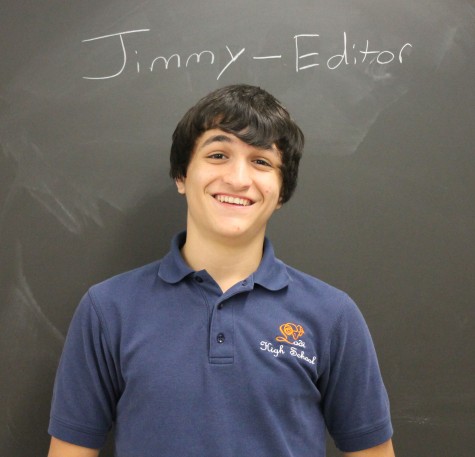 Jimmy Scalia, Editor
Q: What three words best describe you?

   A: Enthusiastic, obnoxious, and well-rounded.

Q: What do you like doing on your free time?

   A:...