College Kickoff Week
This past week, numerous college representatives have been visiting LHS and informing students about their schools. The event, known as College Kickoff Week, was designed to provide students with college information for their future education.  Students had the opportunity to learn about potential colleges and what they offer.  Basically, students were able to visit up to nine colleges per day without even leaving the doors of Lodi High School.  In total, 37 schools were represented in only five days.  When speaking with LHS Guidance Counselor, Mrs. Orosz, she said it gives students the rare opportunity to meet and converse with the people who will actually be viewing their applications.  Also, the experience to acquire information directly from admission counselors instead of receiving it behind a computer screen is more beneficial.  Mrs. Orosz was highly impressed with the outcome of the event.  Throughout the week, many of the representatives commended Lodi High School students based on their behavior and involvement with the event.  In conclusion, College Kickoff Week was a huge success and helped guide students toward their future education.
About the Contributor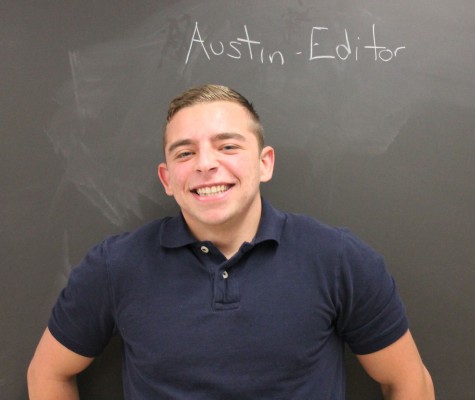 Austin Roberts, Editor
Q: What is your favorite sports team?

A: Yankees and Giants

Q: Where do you want to go for college/ what major do you want?

A: NJIT for architecture...