Join the Fight Against the Stigma of Mental Health!
What is Stigma?
Stigma is a mark of disgrace born out the judgement and prejudice that an individual deals with when they are labelled by their mental illness(es). Due to the stigma, many individuals that suffer from a mental illness experience feelings of shame and embarrassment, which is why they then refuse to seek or accept the necessary help. Stigma not only adds on unnecessary stress to individuals who are already suffering from illnesses, but, in a vast amount of cases, keeps the individual from getting the help they need.
How Can We End Stigma?
We, as a community, can eliminate stigma through education and awareness of how mental illnesses are as common as physical illnesses. The only difference between them is the fact that the wounds and pain of mental afflictions are only visible to those who carry them. Mental illness left untreated can have severe consequences, such as unemployment, substance abuse, criminal activity, dysfunctional families, and suicide.
In response to the present need for education about mental illnesses in our communities, initiatives such as Stigma-Free Zone have taken it as their responsibility to raise awareness and create a culture where the individuals dealing with mental afflictions may feel supported by their communities and are free to seek treatment without having the fear of stigma looming over their journey to recovery.
The Stigma-Free Zone initiative originated in Paramus, New Jersey and over time it has expanded to many other towns in Bergen County. This initiative seeks to:
Educate communities on how mental illness is a disease and must be treated as such.
Raise awareness of the commonness of mental illness in our communities.
Provoke public interest about what "Stigma-Free" means.
Provide residents with an opportunity to become involved in their communities.
Provide people who are living with mental illness to feel supported by their communities and thus decrease feelings of isolation and shame.
Link individuals in need to local mental health resources.
Raise awareness of the accessibility of care regardless of income.
Initiatives such as Stigma-Free Zone encourage open discussions of mental health issues and offer tools such as Stigma-Free Toolkit and the Mental Health First Aid Training, which just like CPR, play a vital role in improving the well-being of our community by ending stigma and promoting recovery and resiliency.
For more information on this subject please visit:
http://www.northjersey.com/news/the-record-removing-stigmas-1.1021646
http://www.co.bergen.nj.us/index.aspx?NID=1242
http://www.co.bergen.nj.us/DocumentCenter/View/3370
Note: All information in this article has been found in the above sources.
In case of emergency, or if you, a friend, or loved one are experiencing a mental health crisis please call 911 or 201-262-HELP (201-262-4357).
About the Contributor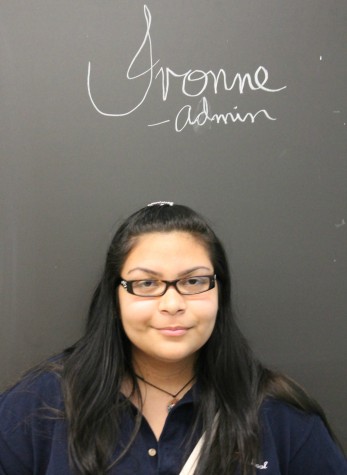 Ivonne Vides, Administrator
Q: What is your favorite book and why?

A: I have two favorite books: 100 Years of Solitude because it shows where I'm from and how the people are...