Voting and Election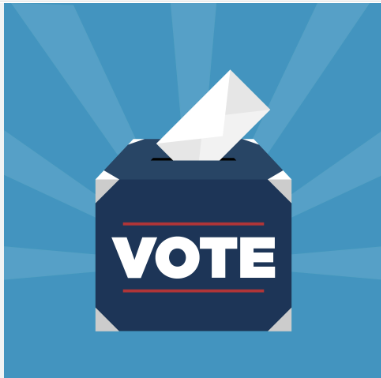 CONGRESSIONAL ELECTIONS were held on November 8th of 2022 during which American voters determined those  who represent their society's ideals in the U.S. House of Representatives and chose one third of the Senate. These elections also decide which political party will hold a majority in each chamber of Congress for the next two years before the next election in 2024, making it an extremely important day for the country.
Voting season has officially come and gone, yet many still don't know what voting is, the purpose of voting, or the election process. As high school students become adult voters, they have the opportunity to help our country grow and change. 
WHAT IS VOTING AND THE PURPOSE OF ELECTIONS
Voting is when groups of people, such as Americans, can engage together to make a collective decision and express an opinion in procedures such as elections, whether local, federal or congressional. (Merriam-Webster) Elections are a formal group decision-making process where a population elects individuals to hold public office. (Merriam-Webster)
At the end of voting, ballot papers are grouped by candidates. Then, the votes are counted and marked on a tally sheet and the candidate with the highest number of votes is elected. Voting for state senators, representatives, governors, or mayors is a part of American democracy as citizens are participating in a democratic process and ensuring their ideals and values are represented in the government
CONFIDENTIALITY IN VOTING
While voting is known on a national or global level, confidentiality in voting is increasingly important in the United States. Although there are no laws in the American government that prohibit voters from telling others how they voted, there are restrictions to provide voters with confidence and privacy. 
Regardless of one's belief, ideas, or political party affiliation, personal information about votes in the United States is kept classified. In addition to this, voting usually takes place in teller-boxes to further ensure  voters' privacy as they vote. 
FINDING INFORMATION
New Jersey officially has nine Democrat seats and three Republican seats in the House of Representatives. 
Elected officials
NJ District 1 – Donald Norcross

(Democratic Party)

NJ District 2 – Jeff Van Drew

(Republican Party)

NJ District 3 – Andy Kim

(Democratic Party)

NJ District 4 – Christopher Smith

(Republican Party)

NJ District 5 – Josh Gottheimer

(Democratic Party)

NJ District 6 – Frank Pallone

(Democratic Party)

NJ District 7 – Thomas Kean Jr. (

Republican Party)

NJ District 8 – Robert Menendez

(Democratic Party)

NJ District 9 – Bill Pascrell

(Democratic Party)

NJ District 10 – Donald Payne Jr.

(Democratic Party)

NJ District 11 – Mikie Sherrill

(Democratic Party)

NJ District 12 – Bonnie Watson Coleman (

Democratic Party)
For more information about elections,voting and registration, you can visit https://nj.gov/state/elections/vote.shtml