Book Review: Jane Eyre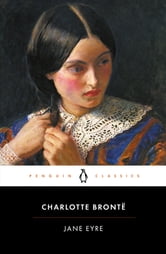 "I AM NO BIRD; and no net ensnares me: I am a free human being with an independent will." Jane Eyre by Charlotte Brontë can be described as a timeless novel that can relate to the common person in search for themselves.
The coming of age novel by one of the Bronte sisters revolves around Jane Eyre, the strong minded and independent protagonist. Jane is an orphaned girl who lives in a 1800s Cinderella story. Her aunt had reluctantly taken her in after the death of her husband. Without anyone else to take her in, Jane is subject to the bullying of her cousins and heartless care of her aunt. Soon finding herself at an under established school, Jane makes her way to the top and becomes a governess. However, taking the job to teach a young girl at Thornfield Hall, takes a spin as Jane is put into the mist of mysteries, the handsome owner, and a decision of what she truly wants for herself. 
The story of Jane Eyre has connections to independence, femininity, courage and strength of a woman in a society that keeps her down. The inspiring story had been adapted into multiple shows and motion pictures movie and has been read across the nation in high school classrooms, uplifting teenagers for years.