Weekly Basketball Update – February 2nd
The Girls Basketball team continued their winning streak on Tuesday, Feb. 3, after their win over Garfield 60-39. The girls had an outstanding 41 rebounds in the win. Senior, Sukhi Kaur, and sophomore, Lila Reginald, led the team in points (Kaur with 26 and Reginald with 10). Lila was later asked about her performance. "I love the opportunity of helping out the Varsity team. Just hearing the screams of the crowd and seeing the cheerleaders cheer is awesome. It's like one big family on the basketball court." On Thursday, Feb. 5, the girls won another game 40-22, this time against Elmwood Park, behind a strong defensive effort. The next day, Feb. 6, the girls lost to Mary Help of Christians 29-13. The girls record sits at 13-3.
The Boys Basketball team took to the road again against Garfield and lost 76-51. The game was tight before the half way point when Lodi was down 39-34 (Lodi scoring an impressive 26 points in the 2nd quarter). After that, the defense let up 37 points in the 3rd and 4th quarters while the offense only scored 17 points in the second half. Fortunately, the boys got a win Thursday night, Feb. 5, against Elmwood Park 59-56. EP scored 23 points in the 2nd quarter but Lodi's defense shut them down, holding their offense to 25 in the second half while Lodi scored 29 within the last two quarters. The Boys made two wins in a row after their 49-46 win over Lakeland on Saturday. Their record stands at 7-8.
About the Contributor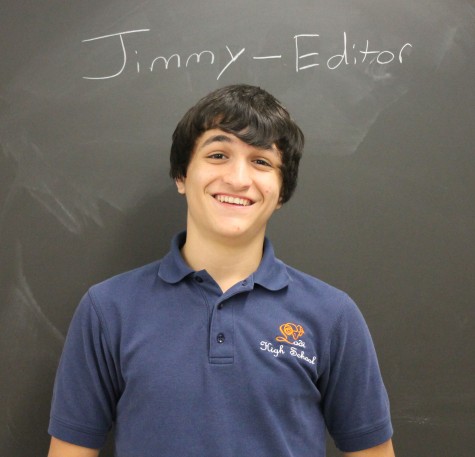 Jimmy Scalia, Editor
Q: What three words best describe you?

   A: Enthusiastic, obnoxious, and well-rounded.

Q: What do you like doing on your free time?

   A:...