4 Milestone Christmas Movies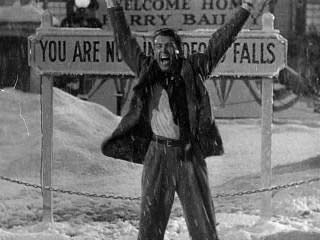 Christmas is a time for celebration and cheer. Having the christmas tree setup elegantly and the fireplace burning slowly only enhances the environment to watch a classic holiday movie. With so many to choose from, I've selected 4 milestone Christmas movies to review this year. Get your stockings ready, and don't forget the tinsel!
"It's a Wonderful Life" (1946) – One of the greatest Christmas movies, It's a Wonderful Life has also been regarded as one of the iconic movies of all time. James Stewart plays George Bailey, a banker, who has suddenly given up on life because of his business going into bankruptcy. George contemplates suicide, but right at that moment he is greeted by his "Guardian Angel" Clarence. Clarence takes George to all the significant moments in his life, the good and the bad. The point of this is not to take a trip down memory lane, but to show how important George's life is and how he's affected so many other people's lives. Clarence also shows what George's life would be if he did not exist, which almost scares George to death (Get it). When Clarence leaves, and George is thrown back into reality, he is filled with joy to realize how thankful he is to be alive. The film shows that the people you are centered around in life are always there for you, and just like Clarence the angel said, "Remember, no man is a failure who has friends." 
"A Christmas Story" (1983) – Ralphie Parker wants one thing for Christmas and one thing only, a Red Ryder Carbine Action 200-shot Range Model air rifle. One problem, everyone around him thinks that the toy is too much for Ralphie to handle and that (to Ralphie) "You'll Shoot Your Eye Out!" Ralphie also has to deal with his numbskull friends, his pouty brother, the local school bully, and his crazy parents. Everything that could go wrong does. The family choosing their Christmas tree would sound like a jolly outing, right? Well the complete opposite happens. The car breaks down, and Ralphie is stuck having to help fix it with his frustrated father. During this moment Ralphie accidentally lets out a cuss that rattles his dad, which leads to Ralphie having to put soap in his mouth for his punishment. But trust me, it's hilarious. Any crazy, fun-loving family can relate to this movie as it evokes a great sense of dysfunction along with a great sense of Christmas spirit!
"Scrooged" (1988) – Based off of A Christmas Carol,  Scrooged is centered around Frank Cross, played by Bill Murray, who is a highly successful television executive but mean and arrogant at the same time, similar to Ebeneezer Scrooge. As you guessed, Cross is visited by three ghosts. The ghost of Christmas past, the ghost of Christmas present, and the ghost of Christmas future. Compared to the original story, Scrooge uses lots of comedy and much of it provided by Murray. The character doesn't want to be bothered with all the nonense at first, but eventually he understands the poor choices he's made and has a revelation (in perfect Bill Murray fashion). Murray keeps the movie going with his humor, which would make the word entertaining an understatement. 
"National Lampoon's Christmas Vacation" (1989) – An overcooked turkey. A disastrous tree. A cat wrapped up as a present. Sounds like a Griswold family Christmas to me. The film focuses around Clark Griswold and his crazy kids, wife, parents, in-laws, and cousin Eddy. Clark goes to great lengths to ensure that his Christmas is the best ever. He doesn't let the holiday simply flow. As a result, series of horrible mishaps peruse leaving Clark humorously furious . He eventually learns that it's not about a Christmas tradition, but rather having his family around him. Christmas Vacation is a good movie that features a superb supporting cast and many funny moments.
About the Contributor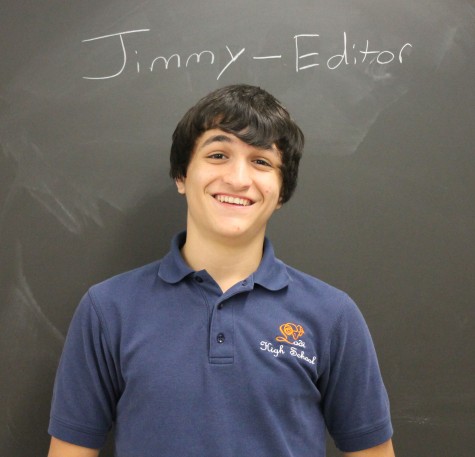 Jimmy Scalia, Editor
Q: What three words best describe you?

   A: Enthusiastic, obnoxious, and well-rounded.

Q: What do you like doing on your free time?

   A:...