Holiday Traditions
During the holiday season everyone is bustling around to prepare for the festivities. The Lodi Rampage thought it would be fun to take a peak into the Guidance Counselors' lives and learn about some different traditions they have for this special holiday.
Mrs. Loiola and her husband plan a gift hunt every year. They take turns hiding and finding the gifts making it a small yet fun game. According to Ms. Loiola, "We love doing this because it makes the gift opening process last longer and it is just simply a good time to spend together."
Ms. Garcia on the other hand has her own Christmas tradition with immediate family. Ms. Garcia and her brother are allowed to open one gift Christmas Eve night before they all head to bed. What is it you ask? Pajamas! They get to wear their new pajamas to bed that night and start off Christmas morning right.
Mrs. Orosz and her family have a nice family dinner on this special holiday. They have a "traditional Cuban dinner on Christmas Eve!" She spends it right eating all her favorite dishes!
Ms. Lewis and her family love getting ready for Christmas morning by wearing matching pajamas. The boys in the family in one style pajamas and the girls in another, making morning that much cozier and keeping their tradition alive.
Mrs. Passano and her family's Christmas Eve is a huge event… literally. With about 35 members of her family, they eat only fish, and continue the traditional menu. According to Mrs. Passano and her family's tradition, "It's something I would never sacrifice and always cherish! It's my favorite holiday!"
Regardless of your tradition, the holidays are about being with your family and loved ones! We loved hearing about our Guidance Counselor's traditions and we hope you enjoy your own with your family! Have a jolly holiday!
About the Contributor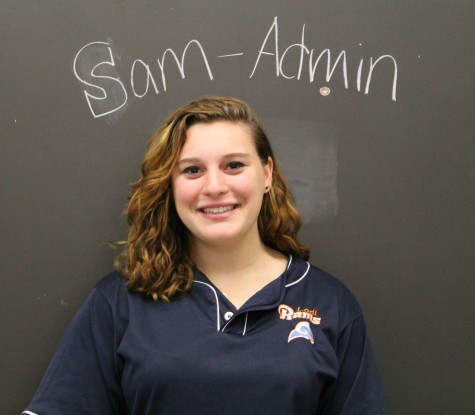 Samantha Pontillo, Administrator
Q:  What role do you have in Digital Journalism?

A: I'm an administrator.

Q:  What do you enjoy doing on your spare time?

A:  I like to read...