Day of Silence
On Friday, April 12, a vast majority of the students at Lodi High School pledged to be silent in order to support individuals who feel they cannot voice their own opinions. These students vowed to remain silent an entire day in order to support members of the LGBTQ+ community. According to the GLSEN, the Gay, Lesbian, and Straight Education Network, "Under the Constitution, public schools must respect students' right to free speech. The right to speak includes the right not to speak."Although their voices may not be heard, their actions are louder than words.
Lodi High School students are taking a stand against bullying and discrimination. According to the Human Rights Campaign, "92% of LGBT youth say they hear negative messages about being LGBT. Top sources are school, the internet, and their peers." The GSA Club is trying to lower this number each year and get students the rights and freedoms they deserve. The students that participated are attending the reception held by the GSA after school to talk about being silent and their experiences. When asked about her experience, junior, Eni Saliaj said, "I'm glad we were able to experience it, because the cause is very important and it makes me happy to take a stand." Students at LHS are taking a stand and fighting back against discrimination and injustices for the LGBTQ+ community. On this day, their voices may have been silent but their message was clearly heard.
About the Contributor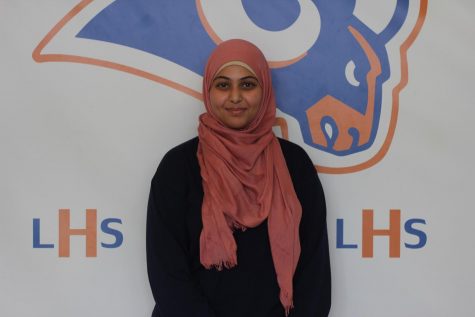 Haneen Alsurakhi, Writer
Q: Do you read horoscopes? If so, do you believe them?

A: I read them, but I do not believe in them because they are against my religion.

Q: You...