Got Pancakes?
Doesn't being served a full breakfast, a tricky tray with amazing prizes, and even a picture with Santa sound like paradise? Well, that's exactly what the band and other participants experienced this past Sunday, Dec. 7! Once the clock struck nine, the band members served each table with a plate full of food and a cup of orange juice, tea, and/or coffee. In addition to delicious cuisine, there were many different themed baskets up for raffle; one with an entire chocolate theme and another with a New Year's theme…of course that one was for adults only! During all of this celebration, people could take pictures with Santa in front of a lit Christmas tree…well not exactly a tree, more like Christmas lights made into the shape of a tree. This lovely morning concluded at twelve o'clock with many happy faces walking out of the cafeteria, and a, once again, successful and enjoyable Pancake Breakfast for the band.
About the Contributor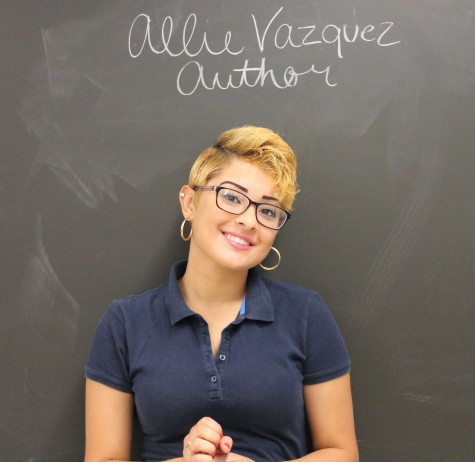 Allie Vazquez, Editor
Q: What are some of your favorite hobbies?

A: Acting, singing, playing musical instruments

Q: On a typical day, what do you do after school?

A:...