Hank's Franks
Are you in the mood for a classic American lunch? Hank's Franks can help you satisfy your taste buds.  The historic restaurant on Route 46 started in 1959 and has been serving up Sabrett hot dogs ever since.  According to The Star Ledger, Hank's Franks is one of the best hot dog vendors in New Jersey.   When you walk in, you will be greeted by the welcoming staff who are glad to fulfill your order.  However, good luck choosing what you are going to order because the menu is filled with mouth-watering toppings.  Overall, Hank's Franks is a classic hot dog stand on the edge of Lodi that is filled with a friendly staff, satisfied customers, and a family tradition that has been alive for ages.
About the Contributor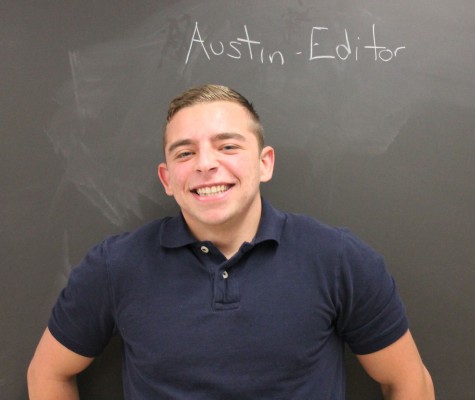 Austin Roberts, Editor
Q: What is your favorite sports team?

A: Yankees and Giants

Q: Where do you want to go for college/ what major do you want?

A: NJIT for architecture...