Remembering the Life of Mac Miller
Hang on for a minute...we're trying to find some more stories you might like.
On Friday, Sept. 7, 2018, Mac Miller, 26, was found dead in his home due to an apparent drug overdose. Mac Miller began making music at the early age of 14 and fell in love with it, instantaneously. Although Mac was never the most popular artist, his influence and reach in the rap game was undeniable. Mac found a way to have a genuine connection with every artist he met and inspired a majority of the most prevalent names in hip hop today, such as Kendrick Lamar, J. Cole, Chance The Rapper, Ariana Grande, and many more. You would be hard pressed to find a recording artist with whom Mac was not friends. Mac had many inner demons that haunted him throughout his life but he never let those personal issues affect others. Mac's impact on the game will be remembered and his absence leaves an unfillable void in the music industry. During his tribute to the young artist for his Chicago performance, Donald Glover best stated what Mac Miller meant to the world: "And we should be allowed to be sad about that. Like my heart was broken…and I feel good about being sad, because it tells me he was special."

About the Writer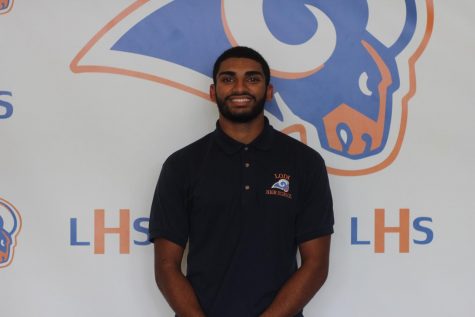 Isaac Palikodath, Writer
Q: What type of music are you into?
A:  I'm into rap and hip hop mainly, but I like R&B too.
Q: What made you want to play football or sports in general?
A: I love sports in general; I think I'm a great athlete, and I like working hard. That's a major goal.
Q: What's your biggest pet peeve?
A: I hate lying. I don't like it.
Q: What is your dream job?
A: I don't know but I guess being a doctor; that's my goal.
Q: What's your advice to your freshman self?
A: I'd say to enjoy it while it lasts because it doesn't last very long.