Heading Their Way to the Top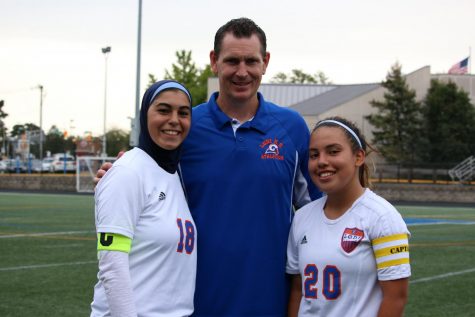 The 2017-2018 school year is here and the girls varsity soccer team is ready for a great season. With nine new players new to the varsity level, the team this season is young and inexperienced. The girls will make mistakes and that's okay; it doesn't mean that they wont score or win throughout the season.
Coach Noorderloos stated, "Our success this season will be marked by the lessons that the girls learn on a daily basis. The motto this year, 'Go Green,' was introduced before the official start at an all-day team workshop, and to report that they've completely bought-in." The girls remind each other every day to stay positive, stay encouraging, stay resilient and to always go for it with their green shirts, green wristbands, green markers, and  "green" comments.
The players refuse to hide and are willing to make mistakes. With this attitude, Coach Noorderloos knows the girls will find success on and off of the field. Congrats to the girls soccer team for winning 5-0 on their first home game. For more insight into this year's season, the Lodi Rampage interviewed the two captains, Michelle Wilson and Yasmin Elfeky  
Interview
Q: What is the main goal for this season?
A: Yasmin: "A main goal for this season is to get more than eight wins and , also, to win the NJIC tournament. Last year we were very close to winning."
Q: How do you feel about the upcoming season? 
A: Michelle: "We feel very excited for the upcoming season. The team has a lot of potential and many of the players are willing to give it their all on the field."
Q: Who do you think is your biggest rival this year?
A: Michelle: "Pompton Lake is defiantly a challenge every year. This year, even though we lost, we played so much better. The score last year was 0-6; this year it was 0-2, which is great for Lodi."
Q: How will losing last year's seniors affect the performance of the team?
A: Yasmin: "It was hard losing last years seniors since a majority of the players on the team were seniors. We had to fill in a lot of positions."
Q: Which player do you think has improved since last year?
A: Michelle:"All of the players on the team have improved but a couple who stand out are Juliana Motta and Andrea Vasquez. "
Q: What words of advice would you give to the upcoming varsity players? 
"Words of advice that we would give to upcoming varsity players is to work hard, stay green, and once you're on the team, do not give up on it," Yasmin and Michelle stated in agreement.
About the Contributor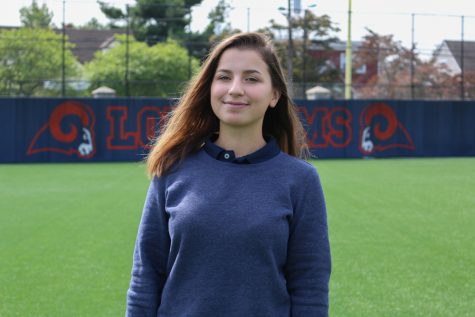 Mikela Lickollari, Administrator
Q: How has high school been so far?

A: The days are pretty long for Mikela and she thinks it's just scary that we have to start growing up.

Q: Do...