Senior Year: Beware
As the school year comes to end, underclassmen's excitement is growing as they move up on the high school ladder. However, for juniors it's not all fun and games as there is still a lot to be done! The Rampage wanted to provide you with a little insight into what you can expect!
For juniors, the stress of the SATs is over, but college applications are right around the corner. As you finish your junior year, you might expect senior year to be a breeze, and for some of you it may be. With senior year comes a pile of responsibilities, from college decisions to all the money you have to shell out for trips and prom. Some of you may have the responsibility of a job too, but be sure to set your priorities straight. You don't want to put too much on your plate and have a mental breakdown mid-way through September.
Senior year is the best and worst time of your life. You are finally done with high-school, but you are leaving the home you have made here. You will no longer have the comfort of knowing all of your teachers and which bathroom to use when you don't want to wait in a line, but all good things must come to an end. As a future senior you must mentally prepare for "Senioritis." It WILL hit you hard right after you send your last college application; but you have to be strong and push through all the way to May. And that's when the fun really starts. Just make sure to stop and smell the roses once in a while. The year will fly by and you'll think to yourself, wow where did four years go? Appreciate all the of the small things that were offered at LHS and don't forget to thank everyone on your way out. LHS has been our home for the past four years and even if many of us will not admit it, we are going to miss these walls that bleed orange and blue.
About the Contributor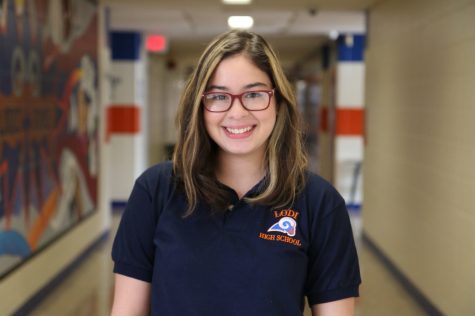 Carolina Arango, Editor
Q:What is an experience that has changed you? A: An experience that has changed Carolina is going through her dad's illness. She knew from this that she...