Lodi Boys Heating Up!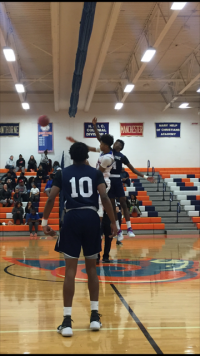 The Lodi boys basketball hot streak began with a Friday night win on Feb. 3 to Manchester Regional. Lodi began with the ball, after center Carlos Pepin won the tipoff. Lodi ended the first quarter with a score of 16-9. Randy Mendez finished a  step back jumper to finish the quarter 33-23. The third quarter ended 42-35 with Lodi remaining in the lead. Manchester got the fourth quarter started with some high intensity defense and a three pointer. Mendez immediately returned with a driving layup , then an and-one layup. Lodi dominated the fourth quarter with an impressive three by Mike Scrafano and a series of aggressive layups and in the paint points to bring the lead to 69-40.  The game ended with a big Lodi win, 75-44, which seemed to push the momentum for the next home game against People's Prep.
On Monday, Feb. 6, the Lodi boys went into the game with their heads held high. The first quarter was a close ball game, ending in a 14-12 lead for People's Prep. Lodi made a comeback to finish the first half with a score of 30-24. The game ended with a 67-53 win for Lodi. Pepin finished the game with 19 points along with Johnathan Calamia who had 12 points.
After coming off two wins, Lodi entered a competitive match up against Rutherford. Lodi started off the game hot with a 18-6 lead going into the 2nd quarter. Lodi was able to keep a lead with a score of 34-20 into halftime. The final score of the game was 74-57 with a Lodi win. Jont'a Bianco finished with 19 points and was the core of the team's offense. Pepin played a large role in the team's win by finishing with a triple double.  Lodi now has a 11-7 record and they are on their way to Glen Rock Feb. 9 to  continue this winning streak!
About the Contributor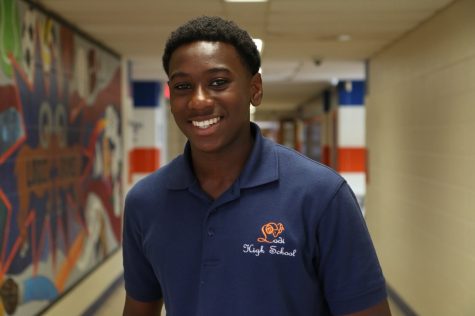 Bryan Williams, Editor
  Q:What motto do you live by?  A: Bryan wakes up every morning and decides to make the best out of any situation and live every day to the fullest.

Q:Where...