Happy Moleoween!
As per tradition in Lodi High School, the science department has done it again. This year's theme, given away by the title: Halloween. Mole Day is celebrated on October 23, and although the feast is so close to Halloween, the theme had never been used before. Many events take place as the day gets closer: Ms. Rozman prepares her yearly contest that consists of guessing how many moles of a certain matter are in a beaker. T-shirts and pins with the year's theme are sold, decorations are brought out in the science classrooms, and finally there's a big party in Ms. Ho-Phan's room on Mole Day. This event is the highlight of the year for the science department, and this year has definitely been one to remember. Students brought in many treats, including decorated cakes and a mole volcano. At the end of the day the Mole Day Contest winner is announced, and this year's winner of a $50 Best Buy gift card is Erin Luna. Congratulations to Erin and to everyone who participated in this unforgettable Mole Day.
About the Contributor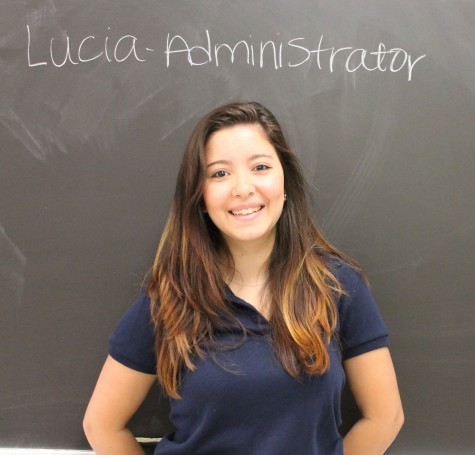 Lucia Baez, Administrator
Q: What do you like to do out of school?

A: Reading, writing poetry, volunteering, bike riding, and baking.

Q: Where do you see yourself in a year?

A:...