Junior Advice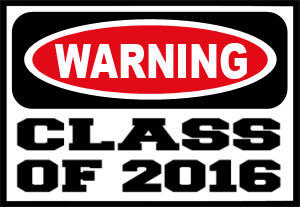 Welcome to Junior Year, Class of 2016!  As you have probably heard, Junior year is the most stressful year in high school.  The rumors are true.  You have to pass your PARCC, do well in all of your classes, and start prepping for your SAT's.  That's a lot for one person to deal with.  Your guidance department is always there to help you through whatever difficulties you are facing.  Guidance is trained to deal with any school or personal problems.  They don't bite! Don't hesitate to ask questions!  Mrs. Orosz is here for some advice that ALL juniors should be following.
· Make sure you know your Naviance Username and Password (go to your Guidance Counselor if you don't)
Naviance is basically your life line while you're at Lodi High School. It's there to inform you of everything that LHS has to offer such as college visits, community service, and scholarships. The school pays so much money for students to take advantage of this website, so they should.
· Check Naviance Emails for important info – opportunities, awards, scholarships, etc.
Make sure you are receiving emails from your guidance counselor through Naviance. When guidance counselors find out the latest information, they send out an email out to all students. Most of the emails involve volunteer opportunities in the the community. Also, scholarship information is available, and who doesn't love free money?
· Sign up for Upcoming College Visits
Deciding what college you want to attend is not an easy choice. This is definitely not a decision you choose lightly. Most people should think about what schools fit them best. Tons of colleges visit Lodi High, and students should check them out. They always talk about tuition, housing, courses, and even food. Check out the colleges online and register ASAP!
· Practice for the SATs/ACTs
The SAT's and ACT's are a huge deal for college. Everybody has to take them at least once, and that is very stressful. It's proven that the more times you practice, the better you perform. Start taking as many practice SAT/ACT tests you can. Collegeboard.org is a great place to take practice tests and check out the SAT app!

Quick note follow the SAT company on Twitter!!!! @CollegeBoard