The Life of a Narco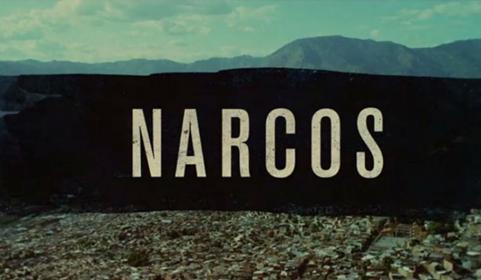 Caution: There may be spoilers ahead
The life and thrills of Pablo Escobar.  The story of one of the most notorious drug kingpins in history was a story the creators of the show Narcos felt had to be told. Although parts of the show are dramatized and exaggerated for entertainment purposes, the story of Escobar's rise and fall is riveting. This Netflix hit chronicles the DEA's efforts to catch and stop Escobar, as well as the criminal dealings of the Medellin Cartel. 
Season One of the series shows Pablo, who is portrayed by Wagner Moura, and his beginnings in Colombia. He began as a small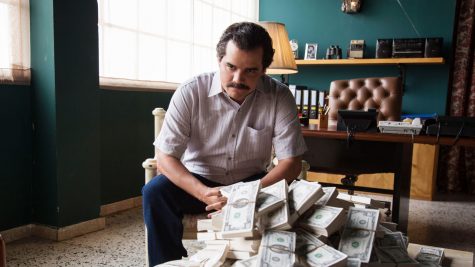 time smuggler and worked his way to the mean streets of Medellin. His way up to the top wasn't an easy one and the show captures his ruthless and violent methods. With Escober's move to the streets also came the DEA agents, portrayed by Boyd Holbrook and Pedro Pascal. Season One provides an interesting and unique perspective into the life of Pablo Escobar. The show includes, both, his gang dealings and his family life, which displays a starch contrast between criminal Pablo and family Pablo leaving it to the audience to decide — Who is the real Pablo Escobar?
Season Two shows Escobar's decent to the bottom. Escobar's downfall was fast and suffocating. As a result of the DEA and Colombian polices, the gang was taken down one by one. However, these were not his only enemies. A gang called "Los Pepes" also began to pressure Escobar into submission. This season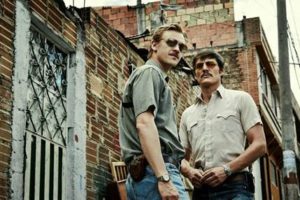 really shows Escobar's fall from the flashy lifestyle of a drug kingpin to the fearful and desperate life of a man on the run. In his final days, Escobar is alone in a Medellin apartment until the DEA and Colombian Police final tracked him down.
This exciting and racing series is full of chills, thrills, and edge of seat excitement. All of the seasons can be found on Netflix. This means that binge watching is no problem! Episodes are about an hour long but it is worth the watch. I would highly recommend this series as it provides a unique perspective and its an all around exciting watch. However, keep in mind that it can get graphic in nature.