Featured Band: Vinyl Romance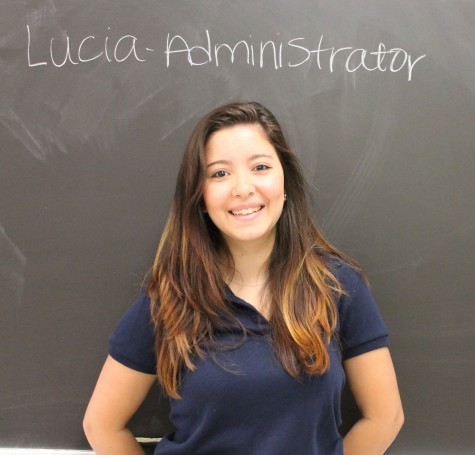 More stories from Lucia Baez
Here is everything you need to know about the newly formed, up and coming Lodi born band, Vinyl Romance. In just a couple of months, this punk-grunge band has made a name for itself in the area.  Having played their first gig in September, and with upcoming November and December shows, Vinyl Romance is definitely up to a good start –an eccentric must-see show.
The band is made up of four members, all of whom contribute with vocals and writing: Jessie J Rocha – lead singer, guitarist, and band producer. Robert Calvo – bassist and guitarist. Next up is Jason Daniel Bubendorf, or JD – guitarist. Last but not least, Yhoel Jimenez – drummer, and any percussion instrument he can get his hands on. All band members, with the exception of Jason, attended Lodi High and Yhoel is currently an LHS senior. Jason goes to Garfield, and he met Jessie at a Lodi Coffee House. Jessie heard Jason play Nirvana and it was bromance at first sight. Jessie and Jason started a band called Life in a Jar with a bassist they found on Craigslist, but it fell apart. Soon after
though, they met Yhoel and Robert, who had formed a band of their own, and combined their powers to make incredible music.
There are many factors that make up this remarkable band, from their personal styles to influential bands. The guys all agreed that their style put together could be described as Nirvana meets 3 Days Grace meets Blink 182. But there are also many other bands that influence their style and genre, which include Paramore, Linkin' Park, Breaking Benjamin, and Simple Plan, among others. The differing tastes within the band contribute to its uniqueness. Robert adds rock, punk, Spanish music and sometimes even jazz. Jason loves grunge and metal but has written more punkish tunes. It's grunge for Jessie with a hint of pop melody, and his bandmates like to call him the reincarnation of Kurt Cobain. Yhoel calls his style a weird mix of funk and soul, which to us sounds pretty impressive. Mix all these styles together and you get Vinyl Romance.
Their first gig was at The Blue Room in September, and although they didn't get off to a good start, they added some fire at the end with "It Smells Like Teen Spirit" combined with Jessie on the drums. Don't forget to go see the boys at The Blue Room in Secaucus this November (21) and December (14)!
About the Contributor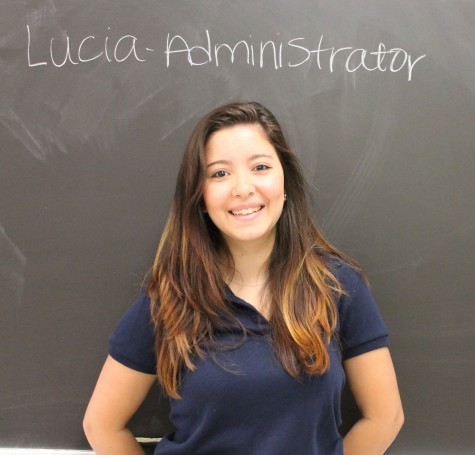 Lucia Baez, Administrator
Q: What do you like to do out of school?

A: Reading, writing poetry, volunteering, bike riding, and baking.

Q: Where do you see yourself in a year?

A:...