Mystery Teacher!
Can you guess the LHS teacher?
He's sang in church every Sunday for ten years, and has taught Sunday school for 25 years.
He lives in Hawthorne.
He graduated from Eastern Christian.
His favorite thing to do is watch Soccer games.
In high school, you would have seen him hanging with "the Jocks".
If he wasn't a teacher, he would love to be an actor.
In 2002, he was the director of the LHS Drama Club.
If he could have a superpower, it would be flying!
He is an avid bowler with a 200+ average.
His favorite school subjects are Math and Music.
*Okay, readers! The reveal you've all been waiting for…last issue's "Mystery Teacher" was none other than… Mr. Fusco!
About the Contributor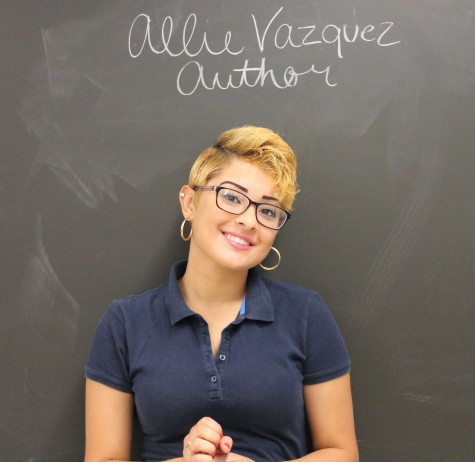 Allie Vazquez, Editor
Q: What are some of your favorite hobbies?

A: Acting, singing, playing musical instruments

Q: On a typical day, what do you do after school?

A:...