Ms. Getrajdman – The Real G
There's been a new addition to the LHS girls volleyball team and it isn't just the upcoming freshman. A well known English teacher by the name of Ms. Getrajdman decided to assist coach Shibilski in coaching the team this 2014-2015 season. This came as a surprise to people who didn't know Ms G's background in this sport. She explained the details herself in an interview.
"I've never had coaching experience before, but I played volleyball in high school and college. I thought it would be really fun to interact with kids as a coach. It's very different to go from having a teacher-student bond, to a coach-player relationship. I feel like you get a lot closer to the people and it's more of a wide open environment, so it's cool seeing kids in a different light."
Ms. G helps come up with her own drills for the team along with being responsible for the entire JV girls team. She also assists in conditioning and taking statistics during the games.
Senior player Olsena Kotori thinks Ms. Getrajdman has helped both JV and Varsity teams immensely in practice and during the games. "She helps us all around from tips on serving to setting. Her background experience gives her a big advantage when coaching us as well. Like her name, she's a G!"
With the Varsity record standing at 3-4, the team is looking to bounce back with a few home games this week, one against Rutherford on Friday, September 26. Coaches give a team an identity, and with the help of Ms G, this team can be shaped for success.
About the Contributor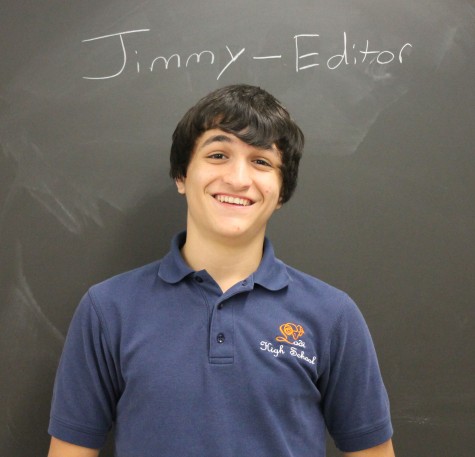 Jimmy Scalia, Editor
Q: What three words best describe you?

   A: Enthusiastic, obnoxious, and well-rounded.

Q: What do you like doing on your free time?

   A:...