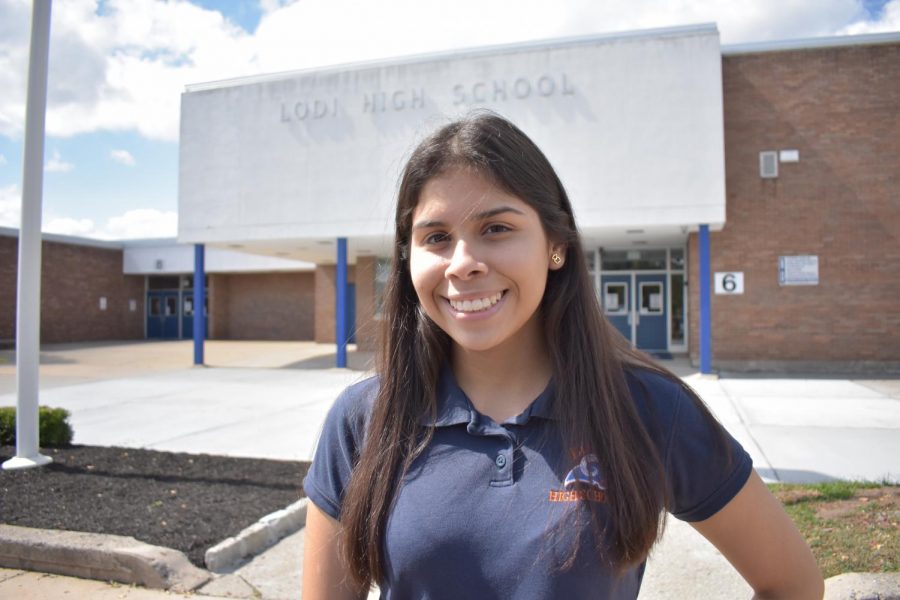 Q: How would you describe yourself?
A: I like to think I am blunt, a rule follower, but also spontaneous.
Q: If you had to pick a superpower, what would it be?
A: I would choose to read minds because I'm nosy.
Q: What are some of your pet peeves?
A: I hate when people chew with their mouths open, or when people in front of me walk slowly.
Q: What is your favorite thing to do when you're bored?
A: I love to scroll through Twitter because you can never be bored on Twitter.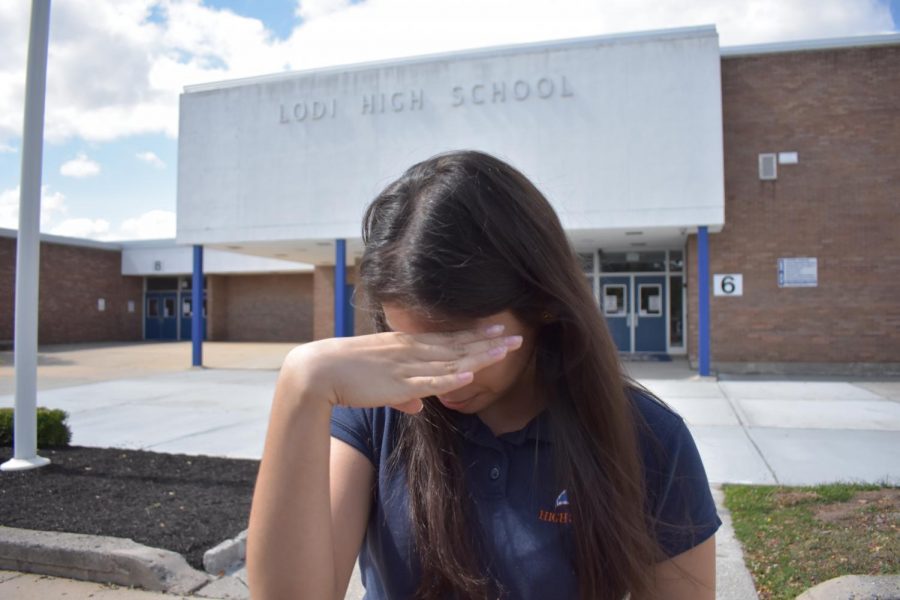 Alessandra Mogrovejo, Writer
Jun 22, 2020

The Ultimate LHS Jeopardy

(Story)

Jun 15, 2020

Senior Linkage 2020

(Story)

May 18, 2020
May 08, 2020

To the Teachers at LHS

(Story)

May 01, 2020

National Principal's Day 2020

(Story)

Apr 21, 2020

A Lodi Quaran-Chain

(Story)

Mar 29, 2020

You Can Count on Me

(Story)

Mar 12, 2020

Heading to Harvard with Kasandra Paradiso

(Story)

Mar 08, 2020

Mystery Teacher: Whose Father was in WWII?

(Story)

Mar 08, 2020

Mystery Teacher: Who was in a Pearl Jam Cover Band?

(Story)

Feb 13, 2020

How to be Awkward: Couples Edition

(Story)

Feb 13, 2020

Romantic Adaptations: LHS Style

(Story)

Jan 23, 2020

Mystery Teacher: Who is Having a Baby?

(Story)

Jan 23, 2020

Mystery Teacher: Who is a Drum Master?

(Story)

Jan 23, 2020

Mystery Teacher: Who Gave JTT his Nickname?

(Story)

Jan 23, 2020

The Art of Editing

(Story)

Dec 20, 2019

Santa Claus Decking the Lodi Halls

(Story)

Dec 20, 2019

New Year, New You

(Story)

Dec 20, 2019

A Journey to London with Ashley Morillo

(Story)

Nov 26, 2019
Nov 21, 2019

For you, I am Thankful

(Story)

Nov 21, 2019

We Think You're Beautiful

(Story)

Oct 30, 2019

Callin' all the Monsters: A Dramatic Reading by LHS

(Story)

Oct 29, 2019

Glam Clown Makeup Tutorial

(Story)

Oct 15, 2019

Day in the Life: AP Student Edition

(Story)

Sep 18, 2019