William Paterson Visits Lodi!
On March 15, William Paterson University came in to surprise more than a dozen accepted students from Lodi High. It was truly an awesome treat for these admitted students. Not only did some of the admissions staff come in to speak with these students but they also brought them pizza! It was a fun time for the students to get to listen in on what their future possibilities could hold at William Paterson University, as it was also a great opportunity for some of the admissions staff to get to meet possible future Pioneers.
To the rest of the Class of 2016, don't forget to meet your college deadlines. If you still haven't applied to college yet, and plan to go to college, please plan a meeting with your counselor to discuss your options and possibilities! You are the future!
Now onto the rest of the classes here at Lodi High School –start coming up with your college plans today. It's never too early to start preparing for your future. The earlier you start, the better you'll feel come senior year during your college application process. If you need help, your guidance counselors are always ready to assist you.
So start preparing or applying, because you can be enjoying the satisfaction of being accepted into college with a nice slice of pizza too!
About the Contributor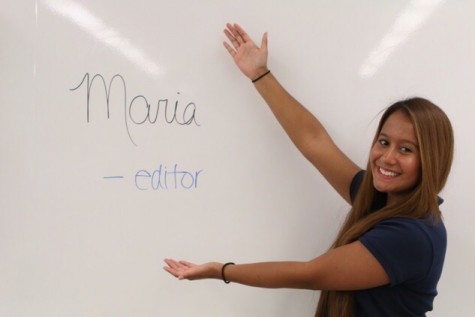 Maria Menendez, Editor
Q: If you could be any type of animal, which animal would you be and why?
A: I'd be a white Siberian tiger because it's majestic and elegant.

Q: What...