Senior Students in the Workplace
---
After spending six hours at school, being hammered by work, students push themselves to find a part-time job. Our Rampage staff went around to local stores and found a few of our hard workers. Here's what they had to say about their experience working:
Where do you work?
Valery Sanchez: Shoprite
Brooke Inserra: Shoprite
Garey Harris: Shoprite
Brittany Zotterelli: Harmon's
Emmary Jimenez: Stop & Shop
Jennifer Rodriguez: Dollar Tree
How long have you been working here?
Valery: One year
Brooke: One year
Garey: Since August
Brittany: Almost two months
Emmary: About one month
Jennifer: A couple of weeks
How do you balance your academics and your job?
 Valery: It's not that hard. It's pretty much become a routine. I go to school and get out early, go to work, and get out at a decent time to get homework and stuff done. I'm always tired though. But it's nice to have my own money. It's also not a bad environment and that helps make it manageable.
Brooke: I don't get late hours. Also, when I'm at school or work I dedicate my time because saving money and completing school work on time are, both, very important to me.
Garey: School is just naturally easy to me and work is fun.
Brittany: I have two jobs but since I have a short school schedule it allows me to have so much free time.
Emmary: I go to school, go to work, and then do my homework after I get out.
Jennifer: My hours are pretty reasonable so it's not crazy hectic, and my manager understands the days I have practice for color guard so that helps.
About the Contributors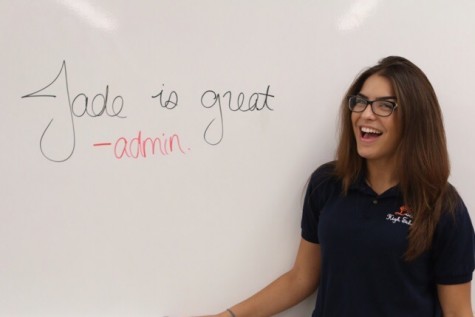 Jade Alameda, admin
Q: If you could be any animal, which would you be and why?
A: I'd be a panther, because they're so graceful, fast, and fierce.

Q: How would you describe...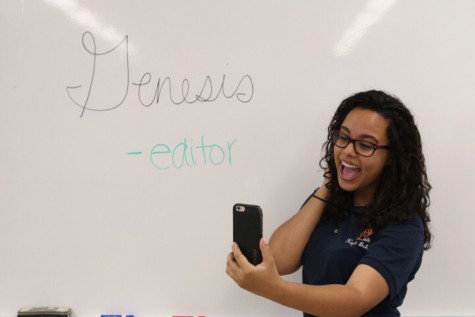 Genesis Mendez, editor
Q: If you could be any animal, which would you be and why?
A: I would be a prairie dog. They're super cute, so why not?

Q: What do you plan on doing...