Class Level Advice – Keeping Informed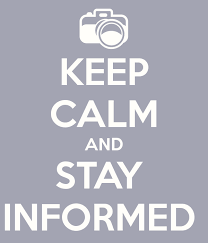 Did you take our advice? Don't miss out on the news and advice we share with you. The rampage isn't just a site, it is its own community where people like you and I can get an update on all things ram-related. When it comes to getting involved you need to be informed on all ways you can be involved. Never hesitate to ask your counselors, teachers, or council advisers any questions you may have. Asking a student what goes on around the school year can also give you insight into all the great events we have at our school. Stay informed!
Freshman – Being that it is your first year here at Lodi High, we can't stress enough how important it is to get involved. Being involved will open up many opportunities for you. Join clubs, challenge yourself, or join a sport. Although fall sport rosters have been finalized you always have winter sports like boys/girls basketball and boys wrestling. Even if you're not into athletics, it's always worth a try. You never know what you might be good at. If you have any questions regarding sports, Coach Tirico is the go-to man.
When it comes to clubs or even student council, keep in mind that each is set up differently and require your time and effort. Drama Club is great for those who have the courage to be on stage, or break out of their shell and show off their talents. If the Drama is not for you, then perhaps you might find an interest in the Rocket Club, where you can use your skills in science and create amazing rockets. Then, there's an elite group of students who compete in Math Team/League or Science League. Will you be chosen next? Don't slack your first year here because all your four years in high school matter. Start getting involved now and hopefully in your future, you will leave your mark.
Sophomores – We all know what it felt like to almost be an upperclassman. In order to get there you'll need to pass your sophomore year. You're getting introduced to a major test this year and you need to do everything in your power to get a high score. Although the PSAT is not a graduation requirement, the Guidance Department recommends you to take this test seriously. Not only will your PSAT score be compared with other students in your grade across the nation, but the score will also parallel how you may score on the SAT.
What's even better? Even if you're just a sophomore, you are given the opportunity of scholarships based on your score. Start preparing now and ask teachers for help on anything you find to be difficult.  Understanding concepts is key for when you need to actually apply it. So don't spend hours looking at words, take time to read and attempt to solve problems and understand. It'll only help you that much more on your first PSAT which, reminder, is on Oct. 14.
Juniors – As an upperclassman, life is about to hit you hard. Junior year is known to be the most stressful, but remember that your fellow teachers and seniors have gone through it too. If the stress gets to where you need help don't wait till last minute for it. Most of you will be taking your PSAT (Oct. 14!) and SAT as well. Don't wait to get help to prepare for those tests either, because that is stressful if you aren't prepared. Passing the SAT with a 400 or more in the math and reading section is crucial for you as a junior.
As scary as this sounds, another thing you should start doing as a junior is looking into colleges. If you attended any visits during college kickoff week you may have gotten an idea on some of the schools you want to look into. Look at open house dates or make a visit to the campus on a designated junior day and/or regular visit day. You can benefit from these visits in many ways; you gain a sense on what on-campus life would be like by walking around, and you also get a feel of how big or small you'd like your college environment to be. You never know, you may just find the college that fits you.
Seniors – Have you started your college applications? If not, I would suggest to get on that as soon as possible! Whether it's done through the common app or done traditionally, don't wait until last minute. It's already fall and many colleges and universities have their early action date coming up in the month of November. By now, as a senior, you should be locking in on your final list of colleges and probably declaring your major or whether you will go in as undecided. Colleges will have separate requirements if you're declaring your major as a freshman. If you have a major in mind don't miss out on the opportunity for a spot in that college's program.
Speaking of applications, do you know about Super Instant Decision Day? This decision of acceptance is non-binding which means you don't have to attend the school if you are accepted. This just means you are accepted and you may attend if you want to. Participation is recommended so you know if you're accepted into one of your listed schools and/or even your safe school. Deadlines for a final answer to a college may vary. Therefore, don't delay any applications because the quicker you send out your applications, the quicker you'll receive an answer; the quicker you receive an answer, the quicker you can choose and commit to be on your way to college.
About the Contributors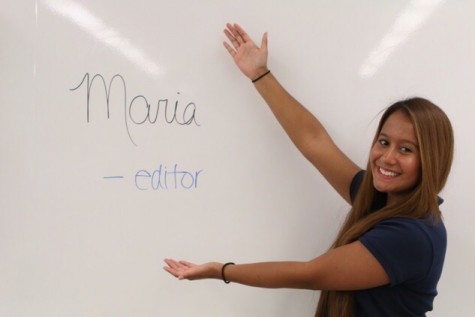 Maria Menendez, Editor
Q: If you could be any type of animal, which animal would you be and why?
A: I'd be a white Siberian tiger because it's majestic and elegant.

Q: What...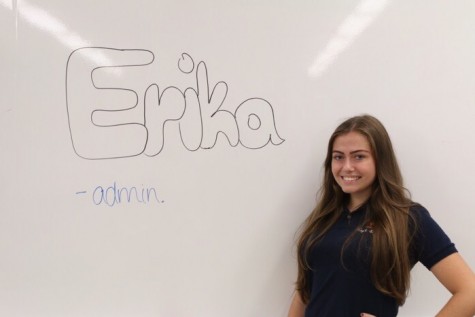 Erika Cake, admin
Q: What are your plans for after high school?
A: After high school, I plan on going to college and then eventually medical school. If that all works out,...