Sun's Out, Volume Up
Now that the weather is getting warmer, we need music to go along with that summer feeling. Whether you're driving down the highway with some friends or alone in your room with the A/C on full blast, we all want the perfect playlist that captures how we feel. The Lodi Rampage has you covered with songs from all different genres and decades to replicate the feel-good vibe of warm weather. Rock out with "Welcome to Paradise" by Green Day or have a little throwback moment with Grouplove's "Tongue Tied." Do not waste anymore time trying to find songs for good vibes; listen to this special edition Rampage playlist!
About the Contributors
Allaina Padolina, Writer
Q: Do you play an instrument?

A: Yes. I play guitar mainly and some bass. I'm self-taught.

Q: What's your least favorite animal?

A: If I had...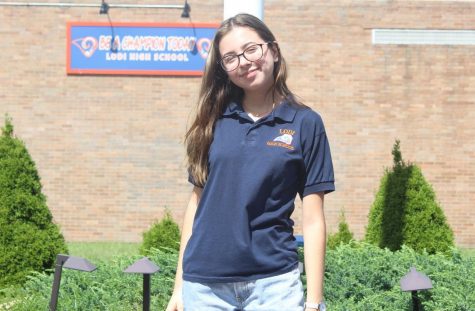 Natalia Quinones, Writer
Q: What is your goal this year?

A: My goal is to focus on my grades and mental health, and to take advantage of my senior year.

Q: How would you...