The Class Couple of 2019: The One Where Donny Meets Cat
When teenagers come to high school, they have four years to mature and meet different people. Despite some preferences, most high school students will commit to a long-term relationship during high school. There are many benefits to having a long-term high school relationship, such as seeing your significant other every day, having classes with each other, and having the experience of maturing alongside each other during your four years in high school. With the yearbook superlatives out in the open, the class couple of 2019 has been announced: Donny Mantilla and Caterina Messina.
Donny and Caterina, the class couple of 2019, have been together since freshman year! A simple "hey" in their freshman Spanish class sparked their interest in each other. "I was really shy and he started talking to me," Cat remembers. "We had the same taste in music, and I thought she was really cute." Donny smiles as he recalls his first memory of his girlfriend. Despite all of the hardships that high school students go through, they have stayed by each other's side for almost three years. Rather than falling apart, Donny shares that, "Over the years, we've just gotten closer and closer." Cat says that her and Donny are practically best friends. They agree that the key to a long, loving relationship is all about communication and honesty. Whenever they are presented with a problem, they try their best to talk it out and make up. "He brings out the best in me. Without him, I would resort to my shy self. He's changed that." Cat explains.
While the majority of high school relationships come and go, the unique love that Donny and Cat have is definitely one in a million. Lodi High School may be the place they met, but it is only the start of their loving journey!
About the Contributor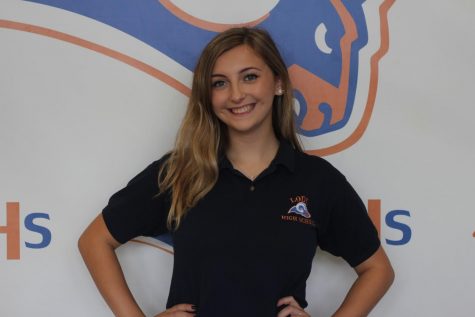 Amanda Johnston, Writer
Q: What are your plans for after high school?

A: I would like to be a special education teacher.

Q: What do you do on your free time?

A: I dance,...