Twelve Days of Christmas!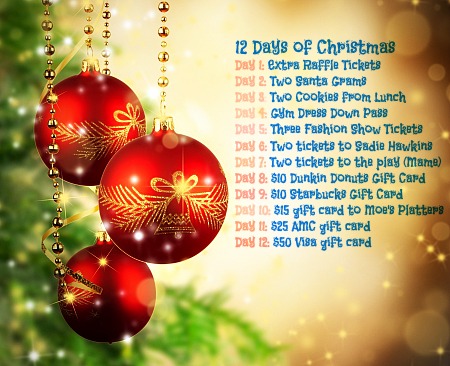 When you think of Christmas what comes to mind? Perhaps shimmery red and green lights, high notes from Mariah Carey, or maybe the cozy feeling associated with Christmas movies? To Lodi High School students Christmas is all about in school festivities. From Santa Grams to holiday cookies, the students are able to enjoy the magic of Christmas both in and out of school. The main event of a Lodi High School Christmas is Student Government's  Twelve Days of Christmas. Over the course of 12 days, students are able to enter  their name in a raffle. Once your name is placed in the raffle, you are eligible to win an abundance of prizes. This includes gift cards to Dunkin Donuts, Starbucks, and AMC. This list continues to prizes such as a dress down pass and free tickets to the play. Raffle tickets are three for $1 and are available during lunch periods. May the odds be ever in your favor!!
About the Contributor
Kathy Lopez, Editor
Q: Where do you plan on going to college?

A: Rutgers

Q: What do you plan on studying?

A: Pre-med

Q: What are your favorite hobbies?

A: Watching...