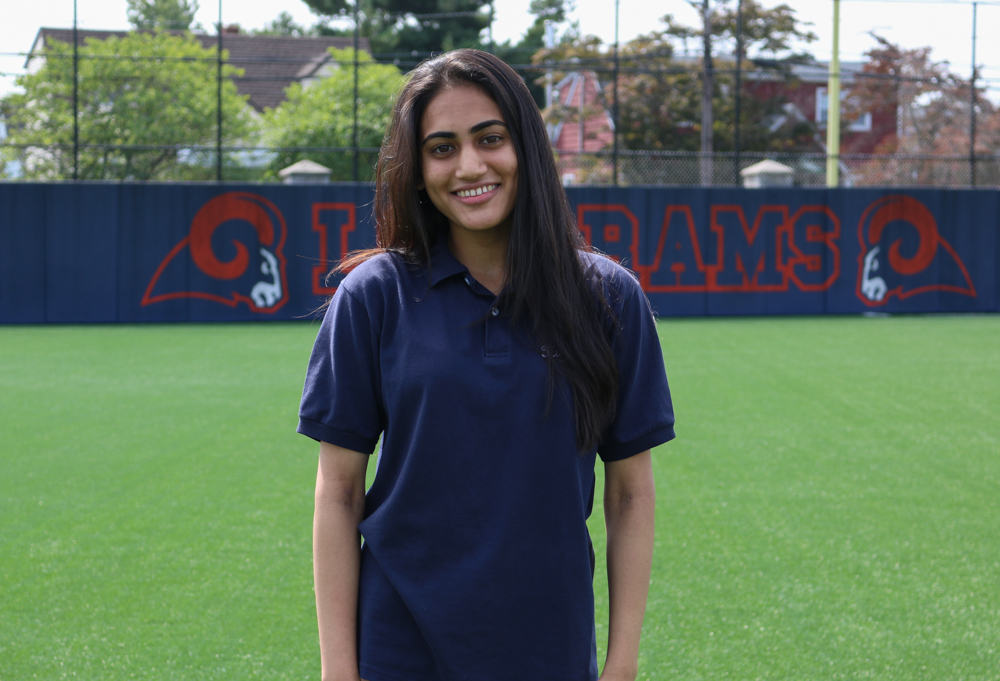 Q: What are your major goals for your senior year?
A: Sunbul wants to maintain her 4.0 GPA and be accepted into a good college. She is also looking to get a job and wants to start volunteering at a hospital.
Q: What majors/colleges are you interested in?
A: At the moment, Sunbul is currently undecided, but she is definitely leaning towards biology or a medical major. Some colleges that she has been interested in are Rutgers, NJIT, and Montclair State.
Q: If you were to visit the past or the future, which one would you pick and why?
A: Future is where Sunbul would rather visit. She would want to see her future self and see the new technologies of that time.
Q: What do you think you will learn from and get out of being in Rampage?
Being more informed about the people of LHS and the school in general is something Sunbul wants to accomplish.
Q: Who is your inspiration?
A:  Sunbul's biggest inspiration is her older sister.
Interviewed by Julia Guinto 
Sunbul Khurshid, Writer
Jun 18, 2018

Breakfast with the Seniors

(Story)

May 31, 2018

Take Control with Self Defense

(Story)

May 10, 2018

Swing Into Spring Fling

(Story)

May 10, 2018
Mar 27, 2018

Cheese, New Inductees!

(Story)

Mar 08, 2018

Spreading Kindness

(Story)

Feb 01, 2018

Instant Decision Day II

(Story)

Jan 18, 2018

Preparing for Instant Decision Day II

(Story)

Dec 21, 2017

Lighting Up the Season!

(Story)

Dec 21, 2017

Caroling through the Season

(Story)

Dec 21, 2017

Jib Jabbing Our Way Into Season!

(Story)

Dec 21, 2017

Mascot Delivery Day!!

(Story)

Nov 21, 2017

NHS, Lodi's Best!

(Story)

Oct 30, 2017

The "Boo" Crew: Haunted House

(Story)

Oct 19, 2017

It's All About Respect

(Story)

Sep 20, 2017

After Hours at LHS

(Story)