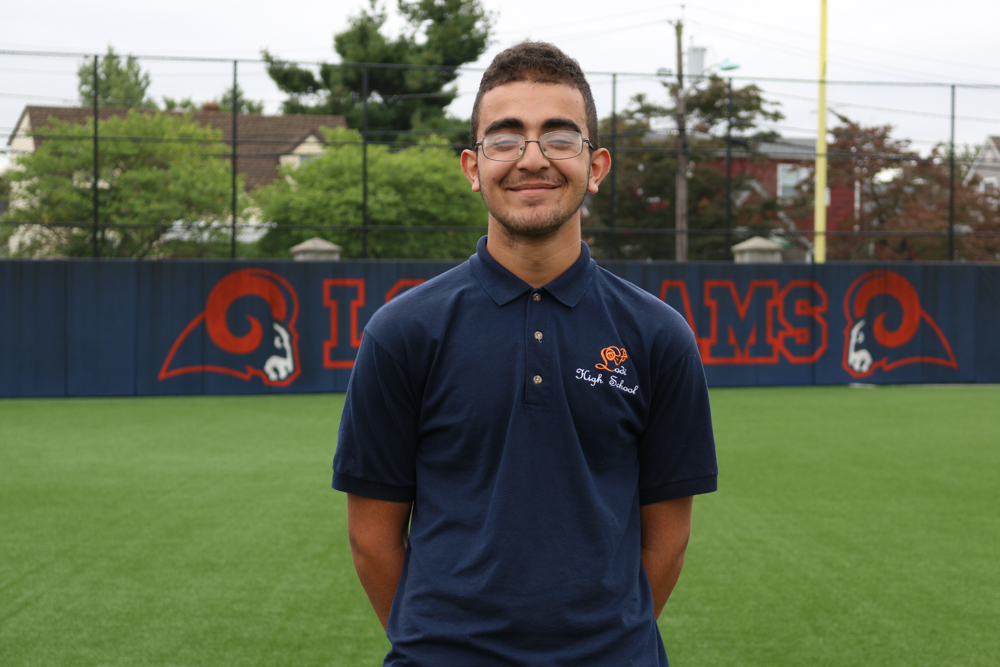 Q: Why did you want to be a member of the Rampage?
A:  Steven wanted to be a part of the Rampage because he felt like he could do more fifth period than just go to lunch and he expressed much interest joining.
Q: Who's your favorite music artist?
A:  Steven's favorite music artist is Kanye West.
Q: What's your favorite instrument to play?
A: Steven's favorite instrument is the Tuba, because he says it's a great workout to carry it.
Q: Would you rather go back in time or go forward into the future? Why?
A: Steven says that he'd rather go back because he would like to see what the world was like
before he existed.
Q: If there is one thing you wish you could've done in high school what would it be?
A: Steven wishes that he could've been on the basketball team.
Q: Are you going to miss Lodi High School? Why or why not?
A: Steven believes that he isn't going to miss high school because he knows he'll be back often to be at sporting events, band concerts, and other fun activities.
Interviewed by Jennifer Mahon 
Steven Malki , Writer
Jun 20, 2018

Smooth Rams, Poetry Slams: Final Episode

(Story)

May 10, 2018

You are the Only Ten-I-see

(Story)

Apr 19, 2018

Smooth Rams, Poetry Slams: Episode 7

(Story)

Mar 27, 2018

Smooth Rams, Poetry Slams: Episode 6

(Story)

Mar 08, 2018

Grand Honors' Band Performance

(Story)

Mar 07, 2018

Smooth Rams, Poetry Slam: Episode 5

(Story)

Feb 13, 2018

Smooth Rams, Poetry Slams: Episode 4

(Story)

Feb 13, 2018

What's Brewing?: The Second LHS Coffee House

(Story)

Feb 13, 2018

Love Excerpts from English Experts

(Story)

Dec 21, 2017

Smooth Rams, Poetry Slams, Episode 2

(Story)

Dec 21, 2017
Nov 21, 2017

What's Brewing?: LHS Coffee House

(Story)

Oct 30, 2017

Marching To Victory!

(Story)

Oct 25, 2017

The Terrifying Truth of Trick-or-Treating

(Story)

Oct 05, 2017

Mr. McCann the Piano Man

(Story)

Sep 21, 2017

MARCHing Our Way into the Season

(Story)