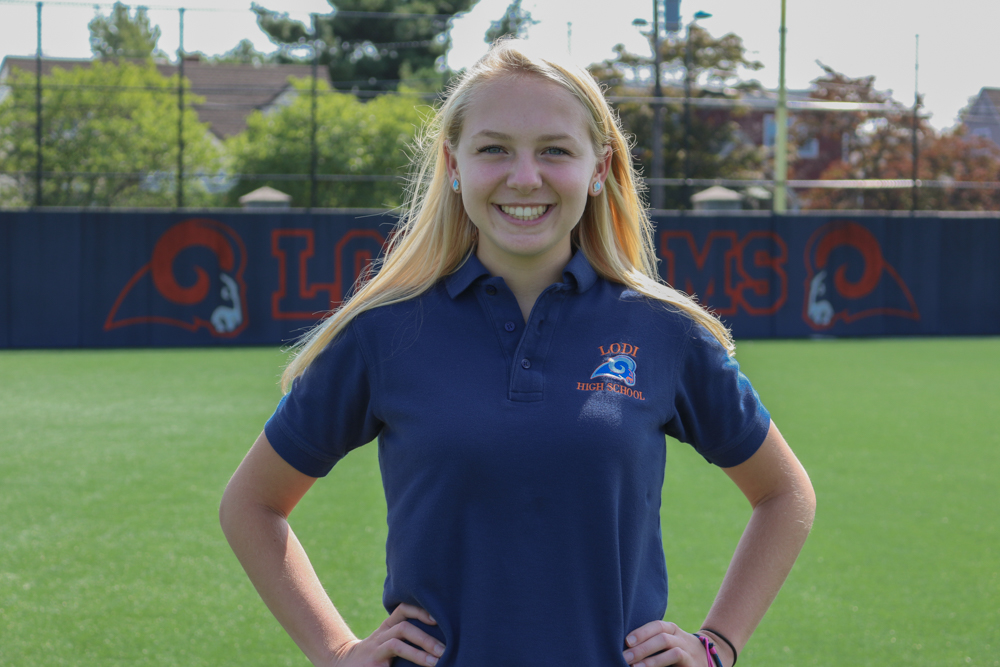 Q: What's your biggest goal for this school year?
A: Emily's biggest goal for this school year is to be recognized as a part of the top 10 in the class. She's always wanted to be on top.
Q: What career are you thinking of pursuing?
A: Although Emily is undecided at the moment, she is thinking about going into the medical field and becoming an Optometrist (eye doctor) or a dentist.
Q: If you could be anywhere right now, where would it be?
A: If Emily could be anywhere at this very moment, she would pick Arizona to be near her best friend, Eryn. Being far apart, she would jump at the opportunity to see her again.
Q: What's your favorite memory at LHS thus far?
A: Emily's favorite thing throughout high school up until now would be PowderPuff. PowderPuff gave her the opportunity to connect with other individuals and get to know more people throughout her grade and school.
Q: What's some advice you would give to any upcoming freshmen and underclassmen?
A: Emily's advice is to not stop in the middle of the hallway and make sure to manage your time.
Interviewed by Elizabeth Haddad 
Emily Herman , Writer
Jun 20, 2018

This is NOT a Goodbye Playlist 🎓

(Story)

Jun 20, 2018
Jun 20, 2018

One Word to Explain it All

(Story)

Jun 20, 2018

Summertime Jamz ☀

(Story)

Apr 19, 2018

What's Brewing?: Last Call!

(Story)

Apr 19, 2018

Pump up the Jams! 🏋

(Story)

Mar 27, 2018

Kickin' it Back with a 90's Playlist 🎧

(Story)

Mar 27, 2018

The Luck of LHS 🍀

(Story)

Mar 08, 2018

Throwing it Back to the 2000's Jams 🎶

(Story)

Feb 08, 2018

It's a Love/Hate Playlist

(Story)

Jan 18, 2018

New Year, New Playlist

(Story)

Dec 21, 2017

A Holly Jolly Playlist

(Story)

Dec 21, 2017

Finish the Lyrics: Holiday Edition!

(Story)

Nov 21, 2017

What's Brewing?: LHS Coffee House

(Story)

Nov 21, 2017

Thanksgiving Bumps

(Story)

Nov 21, 2017

Stuffed with Thanks

(Story)

Oct 30, 2017

3, 2, 1 Guess that Halloween Movie

(Story)

Oct 26, 2017

Putting the Spook in Your Halloween Playlist!

(Story)

Oct 26, 2017

Spooky Throwbacks!

(Story)

Oct 05, 2017

Hit the Books with Some New Jams!

(Story)

Sep 21, 2017

MARCHing Our Way into the Season

(Story)