LHS Takes on Disney World
The happiest place on earth just got a little happier. On Thursday, March 21, the Lodi High School Marching band, Color Guard, and Jazz Band left for their eighteen hour road trip to Disney World. This was not just a trip, it was a performance of a lifetime and not just anyone can say that they performed in Disney World. In order to be allowed to attend, they had to send in an audition tape and both the Marching Band and the Jazz Band got accepted. According to Dr. Macri, "Disney is very strict on who they allow and which parks they can play in."
The Marching Band, color guard, and the Jazz Band got to be apart of the Disney Performing Arts Showcase. The Marching Band and Color Guard marched down Main Street USA in Magic Kingdom and the Jazz Band performed in Epcot.  Some of the band members shared their experience with the Rampage.
"It was a concoction of excitement, thrill and nerves all mixed into one. I would wholeheartedly repeat senior year just to go on that trip again."  – Andrew Shahine (Senior)
"While I'm kind of bummed out that I won't have another trip, I'm so glad this one was my last one. It was an amazing experience to be able to march with my musical family down in the happiest place on earth. It made us one of the happiest bands on earth." – Jake Norton (Junior)
"It was an amazing experience as a senior to perform at Disney with this group! Definitely a memorable trip with the band! Unforgettable!" – Gabriella Santos-De Leon (Senior)
"Performing in Disney was, without a doubt, the best and most exciting experience I've had in my entire high school career. It was so surreal knowing that a band from a small town was going to be recognized at an enormous and well-known park. I will never forget marching through the streets of Disney while having thousands of people watching our every move and cheering us on. It was quite the experience. Disney is indeed the happiest place on Earth, but Disney with this incredible band made it the best place on Earth." – David Parra (Senior)
About the Contributor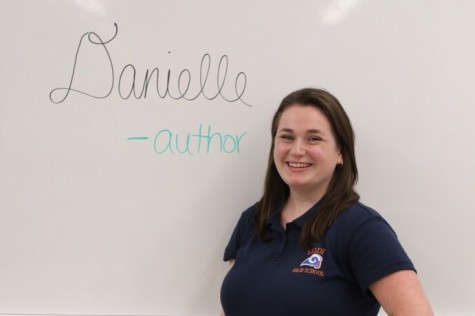 Danielle Manzetti, author
Q: What do you do on your free time (apart from school)?
A: I sing and volunteer my time tutoring and helping children at a day care.

Q: What do you...