Stars on the Rise: Hamilton the Musical
The new musical that everyone is raving about! For those who are not fans of Musical theater, this show will change your minds. The music, lyrics, and book were all written by the man who plays Hamilton himself,  Lin-Manuel Miranda. This musical opened off-Broadway in Feb. of 2015 and had a sold out show. As the box office and show critics gave all high remarks, the show moved its way onto Broadway. Hamilton also won about 30 awards and a Grammy included. The show is about the life of Alexander Hamilton. When listening to the words in the music, you can learn more about the history during that time then in a text book. You not only learn about who Hamilton was, but you get a close look at the people that were close to him and why he did what he did.
This music is like no other. The orchestra is a small group compared to other musicals. Some who have seen Hamilton say that the music sounds like a recording. The simplistic sounding of orchestra adds to the beauty of the musical. The music in the show is in the style of hip hop/ R and B/ rap and of course a Broadway flair (harmonies!). Besides, the music the vocals are just as amazing! This show is a must see, or if you cant get to see the show, close your eyes and listen to the soundtrack. I guarantee you will not regret it. Here is just a small sample of what Hamilton is like.
About the Contributor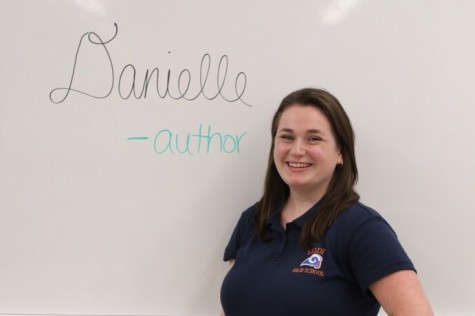 Danielle Manzetti, author
Q: What do you do on your free time (apart from school)?
A: I sing and volunteer my time tutoring and helping children at a day care.

Q: What do you...