Mascot's Acceptance Round 2!
On Feb 24, Bloomfield College and Caldwell University visited Lodi High School with special guests, their mascots! Beacon the Bear (Bloomfield College) and Caldwell University's Cougar came to congratulate and hand admitted students admission packets and small mementos. The visit to classes were random and the student(s) called up were so surprised and excited! They received their congratulations in the greatest way!
Beacon the Bear of Bloomfield came in to surprise and congratulate the following students on their acceptance into Bloomfield College:
– Nisha Solanki
– Dana Pantoja
– Kenneth Luczko
– Crystal Vega
– Genisa Torrico
– Edwin Alvarez
– Jason Thomas
– Adela Saliaj (not pictured above)
Next on Mascot Acceptance Day came the Cougar of Caldwell! He came in pouncing on all of the following admitted Cougars:
– Jennifer Rodriguez
– Nisha Solanki
– Matthew Cangialosi
– Erin Fallon
– Jason Thomas
About the Contributor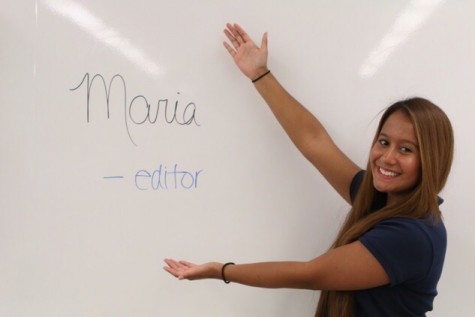 Maria Menendez, Editor
Q: If you could be any type of animal, which animal would you be and why?
A: I'd be a white Siberian tiger because it's majestic and elegant.

Q: What...