Instant Decision Day – Arrive, Apply … Accepted!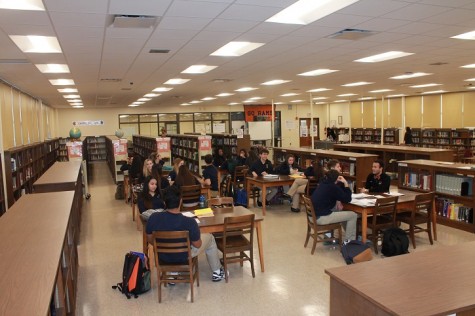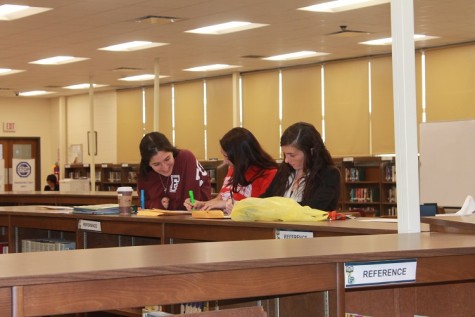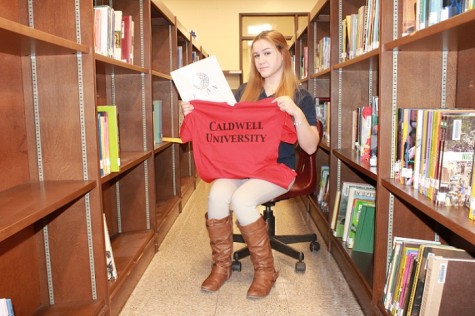 In the last edition of the Rampage, we discussed how Instant Decision Day is beneficial for Seniors as it secures students an acceptance from the colleges of their choice. We also discussed the steps needed to complete the process. Now that the event has come and gone, the Rampage has decided to cover the successes of the day!
It started off with a meeting in the cafeteria and then students were called up by college names.
We got to talk to one of the accepted student, Erin Fallon, about the experience she had this Instant Decision Day as well as the benefits she received from it.
1. As you were walking to your interview, how did you feel?
I was nervous at first, but once I started talking and broke the ice I was comfortable.
2. How did you prepare for today?
I got well organized folders, prepared my paperwork and everything I needed to show the counselors I meant business.
3. Are you pleased with how your interview went? Why or why not?
Yes, because the admission counselors were really sweet and friendly. They let me feel comfortable and in the end I got accepted!
4. Is there any advice you can give to other under and upperclassmen?
Do Instant Decision Day because it's really easy. You'll be nervous but when it's over you'll be happy especially if you get accepted!
5. Finally, how does it feel knowing you've been accepted into college?
I finally feel like I'm growing up and I feel like I'm ready now for what is to come after I receive my diploma.
Erin Fallon seemed to have great feedback about this Instant Decision Day, but she's not the only one who shared her experience. Colleges that participated and came to the school had great things to say about this Instant Decision Day, which racked up a total of 165,000 dollars in scholarships!
Johnson & Wales University: "All of the students I met with were great as usual. I'm looking forward to attending FAFSA day and college week here."
Caldwell University: "I had a great group of students, very friendly and intelligent. I am extremely impressed by how organized this program was and I look forward to the next event."
St.Peter's University: "As the new rep. for the Bergen County area, I was so pleased with today's event, and I look forward to future events here at Lodi High School."
Bloomfield College: "I will be more than happy to attend a second mascot delivery here at Lodi for our recent acceptances. It is always a pleasure."
Seniors. Some of you may still be writing 2015 when you write the date, but it's time to open your eyes. It's 2016! If you didn't want to or did not have the chance to participate in any of Lodi High School's Instant Decision Days, make sure you're still on top of your college applications! The guidance department in our school is devoted to helping every student with their future and success. If you need help with anything make an appointment with your guidance counselor. Remember, your future is important!
About the Contributor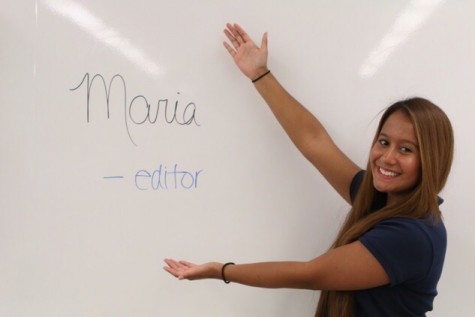 Maria Menendez, Editor
Q: If you could be any type of animal, which animal would you be and why?
A: I'd be a white Siberian tiger because it's majestic and elegant.

Q: What...