Stars on the Rise: US The Duo
Social media has become the number one source for discovering talented musicians. So far many artists have been discovered on Vine, a popular up-and-coming social media app. One group in particular is US The Duo. You may recognize them from their half-face videos of singing covers of different songs. Michael Alvarado and Carissa Rae met in 2011. The husband-and-wife duo has been playing music together ever since. Their sound can be described as American Folk-Pop.  After successfully completing two albums, Us and  No Matter Where You Are,  they went on tour.  For their most recent tour, they  accompanied Tori Kelly, and still managed to do covers, which effectively increased their fan base.
As of recent, their cover of Shake it off was in an episode of this season's Grey's Anatomy. Additionally, they released a new single, Slow down time,  which has already reached 144,579 views in two weeks. The duo has even sang on the Today Show and for the President. This couple is making their way up the charts and on to the radio. Below this article is a collection of their favorites:
About the Contributor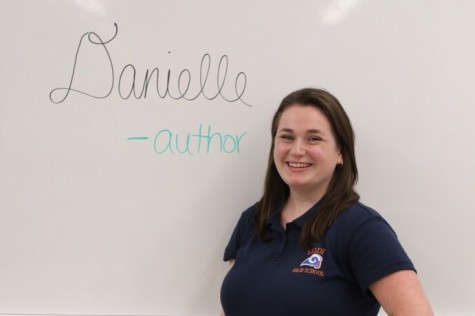 Danielle Manzetti, author
Q: What do you do on your free time (apart from school)?
A: I sing and volunteer my time tutoring and helping children at a day care.

Q: What do you...