Teachers With Interesting Pasts: Sports
Some of the staff at LHS have the most innocent and delicate personas; they seem like they wouldn't hurt a fly even if they tried. However,  looks can be deceiving! Most students probably never knew that Mrs. Kelly, Mrs. Orosz, Ms. Garcia, and Mrs. Gorski each have an ultra competitive side! Join Morgan Guarino and Joey Paladino as we dig into these faculty members' illustrious pasts in competition and sports!
Mrs. Gorski was a three sport varsity athlete at Lodi High School; she played basketball, soccer, and ran track. Out of her three sports, Mrs. Gorski was best and most passionate about soccer. She started playing at six years old on an all boys team; girls soccer was not offered until she reached high school. After a very successful career as a first team all-league soccer player and track athlete, Mrs. Gorski went on to play D2 soccer at St. Thomas for a season. She then transfered to William Paterson University where she finished her last three years of college soccer, as well as her education. To this day, Mrs. Gorski holds the record for most goals in a varsity career. She scored 84 goals in four varsity seasons. She was also the MVP of the team her junior and senior year. Now, following her impressive athletic career, Mrs. Gorski is proving to be just as valuable to LHS sports as a coach; she coaches Junior Varsity Girls' Soccer and Varsity Girls' Basketball. "My favorite part [of coaching] is watching my players improve and grow throughout the years," said the coach. Mrs. Gorski also shared the number one lesson she took away from sports: "Never give up. Throughout the years, I have seen miracles happen when a team works together and when they don't give up. Anything can happen, any given day."
About the Contributors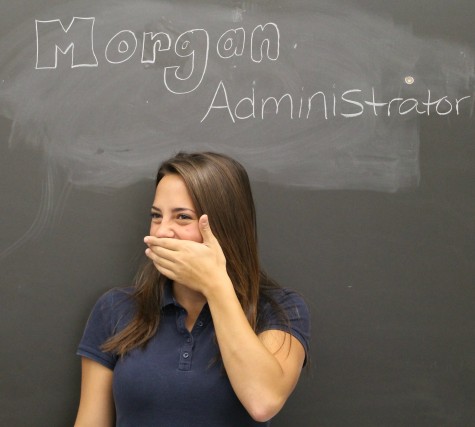 Morgan Guarino, Administrator
Q: What are your expectations for senior year?

A: I want to have a good time and to look back on it as a good memory.

Q: How do you think people...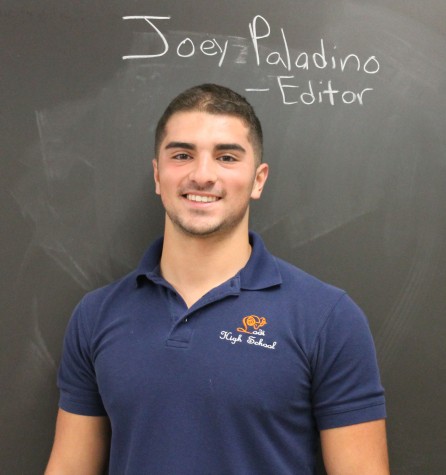 Joey Paladino, Editor
Q: What college do you plan on attending?

A: Rutgers University in New Brunswick

Q: Are you a part of any after school activities or clubs?

A:...