Celebrating Teacher's Appreciation Week
Teachers have the powerful ability to change lives. They pour knowledge, self-love, and confidence into students, while going above and beyond to provide a sense of community and belonging in the classroom.
However, teaching does not always come easy. Every so often it can be frustrating. Many educators can feel unappreciated or invisible. Despite the numerous challenges that teachers face, the staff and faculty at Lodi High School motivate each other to conquer these obstacles. The Lodi teaching community provides consistent support and exhibits professional excellence, inspiration, and dedication, not just for the students, but also for one other.
Why Do You Teach?
For some people, it is a natural calling. For others, it is a progression of experiences that lead them to teach. Teachers have encountered long restless nights of studying and preparation to teach each and every student.
As a former Lodi High School student and now educator, Mr. Romeo speaks firsthand as to why he teaches. He states, "I actually didn't want to get into teaching immediately. When I coached Junior Rams football, I gained some satisfaction from teaching a kid how to play football. I wanted to pursue something similar. My wife was a teacher at the time, and I thought, why not, I'll get the best of both worlds."
Romeo takes pride in being an alumni here at Lodi High School. What drew him to take on the role at a mathematics teacher at LHS was the diversity in the school and the different type of students he meets everyday. Mr. Romeo also mentions his appreciation for the comrade of the staff and simply loves the environment he works in.
New to the Lodi crew, Ms. Ortense explains her reason as to why she wanted to teach, "When I was in high school I had really great teachers. They always stayed after to help me or to have a conversation no matter what it was about."
She continues to elaborate on how her teachers led her into pursuing a teaching career. Ms. Ortense hopes to inspire her current and future students just as much as her educators encouraged her.
Why Students Appreciate Teachers? 
Teachers get to celebrate themselves for a week because of all of the hard work they give to provide a good education. They believe in students more than the student themselves do. They challenge students.
Jonathan Flores, a junior at Lodi High School states, "I appreciate all the effort my teachers put into us for our education. Here at Lodi, my teachers put in a lot of time into making sure us as students are always doing their best."
Christian O'Hare "
What is Lodi Doing for Teacher Appreciation Week?
In celebration, Lodi High School Administration is giving its teachers a few perks to show their appreciation for its staff.
Teachers get to enjoy leaving 5 minutes after the bell.
Teachers get to dress down all week.
Teachers can enjoy a bagel breakfast on Friday morning to close the week.
Teachers have been entered into raffles with assorted prizes including a t-shirt, gift cards, and an afternoon off.
Teachers received cupcakes from the National Honor Society.
Celebrate Your Teacher!
Teachers are warriors. They dedicate time in the classroom and additional time out of school hours for their students to grade assignments, lesson plan, meeting with students, attend workshops to build their skillsets, and so much more. Even though teachers have a week of appreciation, students should always appreciate them for playing a large role in student growth. For all the teachers reading this, thank you for all your hard work. We appreciate you endlessly.
About the Contributors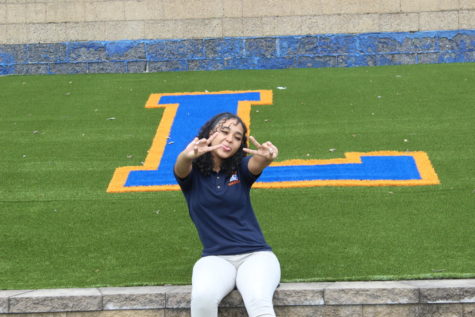 Diana Santos, Writer
Q: If you had to pick a place to sit in the classroom, where would you pick?
A: For comfort, I would love to sit in the back corner of the room, but,...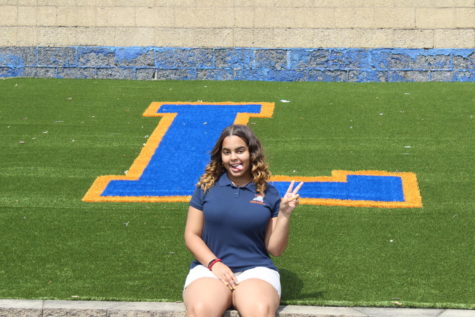 Genesis Veras, Writer
Q: What is your plan for after high school?
A: Go to school for graphic design and take a lot of art classes.

Q: If you could have one superpower what...