Arrive, Apply, Accepted: Instant Decision Day 2021
How many months do you have to wait for your college decision? Sometimes, you just don't know. But what you should know is Instant Decision Day. A day filled with nervousness, interviews, and instant decisions. On Nov. 2, the LHS guidance department hosted its annual Instant Decision Day in the media center. With nearly 20 schools attending, many seniors who participated were able to get interviewed, get a decision, and get scholarship offerings on the spot within a matter of minutes! We told you –it was instant!
With some hard work in the beginning, many seniors received an amazing reward at the end. Here are the things students had to do prior to Instant Decision Day: submit their college applications, transcript request forms, test scores, EOF applications (if applicable), request letters of recommendation, complete all the Naviance requisites, create/print their resumes, and complete any additional requirements for their college applications.  This was not any easy feat, but the pay off made it worth it in the end!
In a statement by Ms. Lewis, the guidance counselor in charge of Instant Decision Day, she states:
"Instant Decision Day is an event that allows students to meet with admissions counselors individually and find out on the day of the event whether they are accepted or not. Along with an acceptance decision… counselors will also inform students of the scholarship amounts that they qualify for. This event is a special day and a proud moment at LHS." 
Although college may seem to be in the future for seniors, time tends to fly by; therefore, it is never too late to start college applications. And the freshman, sophomores, and juniors, you still have until your senior year. Just don't leave your college applications waiting or else you'll be the one doing all the waiting. 
About the Writer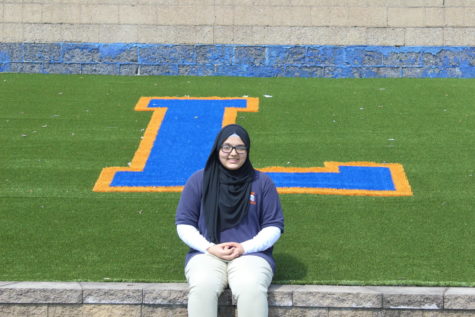 Eisha Iman, Writer
Q: What would you say is your biggest goal for senior year?
A: For senior year, I want to have a GPA of above a 4.0. Also, I overall want to be one of...